5 Movie Sequels Releasing Soon That You Should Totally Be Excited For
For fans of the big sequels, reboots or spin-offs, time to save up for the cinemas! There's a lot to look forward to almost every week until October. It'd be a crime to miss any of them. 😉
#1 Solo: A Star Wars Story (May 24)
Stars Alden Ehrenreich, Emilia Clarke, Donald Glover, Thandie Newton and Woody Harrelson.
[arve url="https://www.youtube.com/embed/jPEYpryMp2s?rel=0&controls=0&showinfo=0″ /]
This origin story of space rascal Han Solo (played by Ehrenreich) is predicted to be this year's biggest box office smash after Marvel's Avengers: Infinity Wars.
The rebooted series has yet to disappoint film critics and fans alike. Let's hope this addition can be as good as, or even better than the first spin-off, Rogue One (2016)!
#2 Jurassic World: Fallen Kingdom (June 7)
Stars Chris Pratt, Bryce Dallas Howard, Jeff Goldblum and BD Wong.
[arve url="https://www.youtube.com/embed/1FJD7jZqZEk?rel=0&controls=0&showinfo=0″ /]
This rebooted series started with Jurassic World in 2015. When a volcano threatens the island on which the destroyed former park stands, the animals are brought to mainland America. But disaster strikes and trainer Owen (Pratt) returns as the guy who'll save the day.
#3 Incredibles 2 (June 14)
Stars Holly Hunter, Crag T Nelson, Sarah Vowell, Samuel L Jackson and Brad Bird.
[arve url="https://www.youtube.com/embed/i5qOzqD9Rms?rel=0&controls=0&showinfo=0″ /]
A sequel long overdue (Incredibles first came out in 2004!), this movie is about a superhero family forced to hide their powers, but eventually goes out of their way to save the day. Definitely one of Pixar's best animated works so far, we feel.
#4 Mamma Mia! Here We Go Again (July 19)
Stars Julie Walters, Amanda Seyfried, Christine Baranski, Meryl Streep, Lily James, Colin Firth, Stellan Skarsgard and Pierce Brosnan.
[arve url="https://www.youtube.com/embed/XcSMdhfKga4?rel=0&controls=0&showinfo=0″ /]
Are you ready to sing and dance along to more nostalgic Abba hits? Yes? Us too!
This sequel to the 2008 surprise hit will flash back to Streep's character of Donna (James) when she first appears on the Greek island and meets three men who might be the father of Sophie (Seyfried).
#5 Mary Poppins Returns (Dec 25)
Stars Emily Blunt, Lin-Maunel Miranda, Ben Whishaw, Emily Mortimer, Colin Firth, Dick Van Dyke.
[arve url="https://www.youtube.com/embed/PzcaR1N0pTI?rel=0&controls=0&showinfo=0″ /]
Can you believe that the original movie was released 54 years ago in 1964? This sequel, which carries on the story three decades after the events of the first movie, is debuting on Christmas.
Emily Blunt takes over nanny duties from Julie Andrews, and is called back into service when Michael Banks (Whitshaw) suffers a crisis.
Perhaps we will hear another super-cali-fragil-istic-expi-ali-docious?
And a bunch of other movies to lock in your calendar too. You're welcome! 😉
Ocean's Eight (June 14)
Escape Plan 2 (July 5)
Hotel Transylvania 3 (July 12)
The First Purge (Aug 22)
Mowgli (Oct 18)
The Grinch (Nov 6)
Wreck-It-Ralph 2 (Nov 22)
Creed 2 (Nov 29)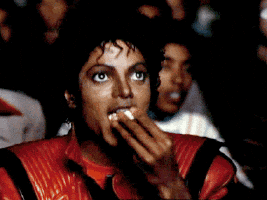 8 M'sians Kena Halau From The Cinema After Kantoi They Were Recording Avengers: Endgame
Due to wanting to spoil Avengers: Endgame for others so bad, eight Malaysians kena halau out of the cinema hall after they were caught recording scenes of the film by officers from the Ministry of Domestic Trade and Consumer Affairs (KPDNHEP).
Padan muka, terus tak dapat tengok the film sampai habis.
According to a report by Astro Awani who spoke to KPDNHEP Chief Enforcement Officer Azeem Nazuri, 10 officers were dispatched to monitor 21 cinema halls from 7pm to 12am yesterday in an effort to clamp down on piracy. The officers reminded viewers in the hall before the start of each film about the repercussions of recording films in movie theatres.
"The operation was carried out with the cooperation of the film industry to educate and remind the public to avoid making any unauthorized recordings or streamings on social media.

The public need to understand that copyright laws need to be respected and protected."
Clearly, the eight offenders took no heed on the warnings and based on the report, all eight culprits were found to have recorded and photographed scenes from the film using their smartphones.
Luckily for them, the officers let them off with just a warning after instructing them to erase all recordings and photos on their phones before they were released.
However, future offenders may not be as lucky cause according to the act, those found guilty could be fined up to RM100,000 and/or face up to 5 years jail time.
The authorities will reportedly be conducting more checks periodically at cinemas in popular shopping malls nationwide.
If you see anyone illegally recording at cinemas, you can tip off the ministry by calling their hotline at 1800-88-6800. Or, if you shy shy, you can WhatsApp the ministry too, at 019-2794317. Dah maju dah, ada WhatsApp!