6 Jaw-Dropping Facts About Bijan, The Luxury Brand Malaysians Are Obsessing About
If you watched the press conference by Federal Commercial Crime Investigation Department director, Datuk Seri Amar Singh, yesterday, which revealed the list and value of items seized from former Prime Minister Datuk Seri Najib Razak's residences, then you would have learnt that Bijan was one of the brands of handbags in the confiscated pile.
And if your reaction to that announcement was, "Bijan? What brand is that?", then you're pretty much like the rest of the country. Soon after the media event, it seems many of us took to Google to dig up information about the brand, making "Bijan" the top Google search in Malaysia yesterday (27 June 2018). So, what do we know about Bijan?
#1 First of all, you may not have heard of this brand—pronounced as biːʒæn/bi-shxan—because it's really, really, really atas. It's sometimes known as the "world's most expensive store".
#2 Its store, House of Bijan, is located in Los Angeles, and is founded by Iran-born fashion designer, Bijan Pakzad.
#3 If you think of popping by the store during your LA trip, well, you can't. Any visit to the store—even if you just want to browse—is by appointment only.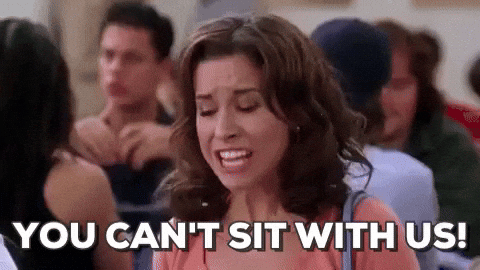 #4 And if you think of shopping there, make sure you have A LOT of money in your bank account. Most of its crocodile skin bags cost between RM262,063 to RM705,468. If you're looking for just a simple pair of socks or tie, you'll have to pay RM403 and RM4,031 respectively.
#5 You don't have to worry about clashing with other fashionistas. Bijan promises exclusivity—the bags are custom-made, and only three items are available for each collection.
#6 Some of Bijan's famous clientele include basketball icon, Michael Jordan; fashion designer, Oscar de la Renta; former President of the United States, Barack Obama; as well as Hollywood celebrities, Tom Cruise and Arnold Schwarzenegger.
We wonder which generous friend of Datin Seri Rosmah Mansor gifted the Bijan bag to her? Can we have friends like that too?
3 Toxic Chemicals That Might Be In Your Local Beauty Products
Do you ever look at the ingredient labels on your makeup and skincare products? Your pores will absorb anything you put on your skin. So, maybe it's vital to start seriously thinking about what your beauty products contain.
Beauty brands will always market their products as safe and effective, whether they really are or not because they want to make money. Unfortunately, your health and the quality of your skin is very often a secondary issue.
Thankfully for us, we have agencies such as the National Pharmaceutical Regulatory Agency (NPRA) and the Ministry of Health (MOH), to help test and warn us about harmful chemicals and products.
But sometimes, companies sell products without getting approval from NPRA and MOH, or they sell their products despite being banned. So, before you use or buy skin care products, you need to check the label for these three toxic and dangerous ingredients.
Mercury.
Unless you weren't paying attention in science class when you were in high school, mercury is super harmful to human health. Exposure to mercury can damage your kidneys and nervous system. Mercury can also interfere with the development of the brain in unborn and very young children.
When you use skin cream containing mercury, it gets absorbed into your body through your skin, it gets on your hands and you'll end up accidentally eating it at some point too. On top of that, mercury poisoning can also happen from just breathing in the vapours. So you AND anyone around you are at risk. Symptoms of mercury poisoning include tremors, memory problems, irritability, and changes in vision or hearing.
Cosmetic products containing mercury are commonly marketed as skin lightening and anti-aging treatments. If you've been using a lightening skin cream, check the label for mercury. The ingredient might also be listed as "mercurous chloride," "calomel," "mercuric," or "mercurio." If the product doesn't have an ingredients list, don't use it.
So far, the NPRA and MOH have found mercury in these five local beauty products.
1. Tati Ultra Night Cream
2. Deeja Wrinkle Cream
3. ROBISIS Anti-acne Whitening Day & Night Cream
4. Asdanne Whitening Freckle Day Cream
5. Fulenze Whitening Freckle Day Cream
Hydroquinone.
The beauty world is somewhat divided about the harmful nature of this chemical. On the one hand, hydroquinone is able to decrease the formation of melanin (the pigment in skin that gives it a brown colour). But on the other hand, it's depigmentation qualities also reduces the skin's ability to protect itself from harmful UV rays, increasing the risk of skin cancer.
Due to this, hydroquinone is classified as a pharmaceutical product that requires registration with the Drug Control Authority (DCA) and can only be used under the advice of healthcare professionals. Unsupervised usage of hydroquinone can leave you vulnerable to many of its side effects, such as severe skin redness, discomforts such as a burning or stinging, blue or black skin discolouration (ironically) and hypersensitivity.
Skin products with hydroquinone are typically marketed as skin lightening and as a treatment for blemishes and uneven skin tone.
The NPRA and MOH found two local beauty products that have uncontrolled use of hydroquinone.
1. Tati Ultra Treatment
2. Deeja Dream Cream
Tretinoin.
Most dermatologists agree that tretinoin or retinol helps reduce the appearance of fine lines and wrinkles. Retinol, a form of vitamin A, has been used for years to treat acne and undoubtedly makes the skin smoother. The benefits or rather short-term effects of using topical tretinoin products have been widely documented and encouraged by beauty influencers, editors, and celebrities too.
However, overuse of retinol can affect how well your skin cells can function. This is because the chemical causes your skin cells to rapidly produce which in turn makes your skin oversensitive and causes it to peel, become flaky and irritated. Tretinoin, similar to hydroquinone, also causes your skin to become sensitive to UV rays from sunlight.
Due to this, tretinoin is also classified as a pharmaceutical product with hydroquinone and should only be used under advice from healthcare professionals. If you've been using skin products that are anti-aging or for acne treatment, check the label for tretinoin. Tretinoin may also be listed as "retinol," "retinal," "retinyl palmitate" or "retinoic acid."
The NPRA and MOH found one local beauty product with uncontrolled use of tretinoin.
1. Tati Ultra Treatment
We're not here to scare you! We don't want you to have nightmares that your future offspring will be jeopardized all because you wanted to sport a red lip. But we want to remind you that you have options when it comes to what you put on your face and body.
If the makeup industry isn't going to make transparency a priority, we have to take it upon ourselves to do our research so we can make healthy choices!