Believe It Or Not, The Asian Games 2018 Will Feature These 8 Sports For The First Time
2018 is a great year for sports fans. First, there was the Commonwealth Games. Then, the World Cup came along and brought with it some interesting surprises (we're still trying to comprehend the South Korea vs Germany situation). Now, we've got the Asian Games happening from 18 August to 2 September in Indonesia.
The once-in-four-years event was first held in India in 1951, with only six sports and 11 participating countries. Today, the 18th edition features 45 countries—Malaysia included—and 40 sports, including a few surprising ones that caught our attention…
#1 Jetski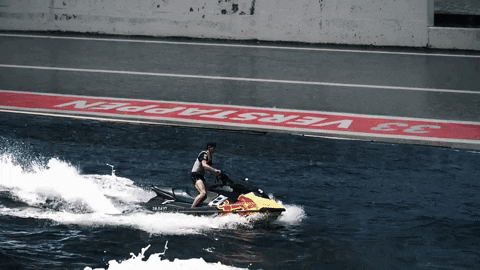 Imagine an F1 race, except it's on water and features choppy seas instead of sharp turns.
#2 Paragliding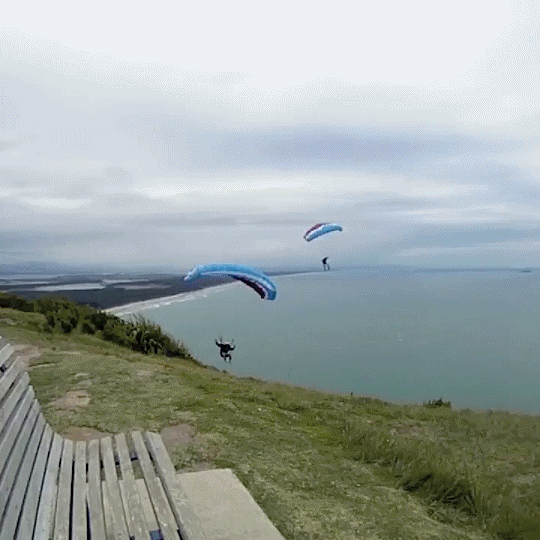 Yeah, paragliding isn't just something you do while on a beach vacay. According to the official Asian Games 2018 website, this sport will include two disciplines: cross country and accuracy. The former is a long-distance competition, while the latter requires paragliders to land on a specific spot.
#3 Skateboarding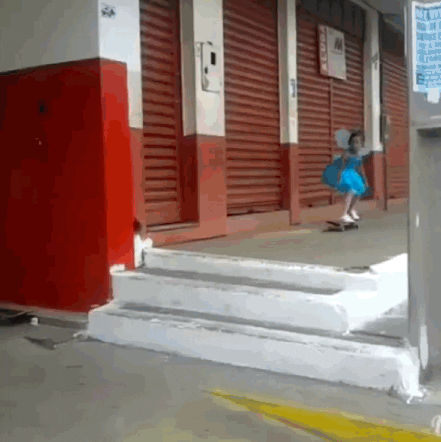 Split into two disciplines—street and park, skateboarders will showcase their tricks during a limited time frame to score points.
#4 eSports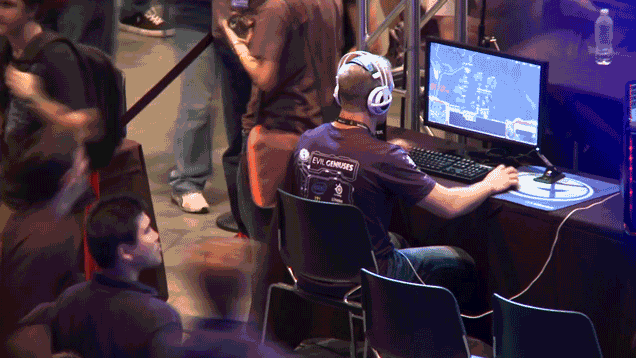 Everyone's gaming these days, so Asian Games has decided to bring in the sport as a demonstration event (read: medals collected here will not be included in the total medal count). Six titles that will be played as part of this category are League of Legends, Starcraft II, Heartstone, Pro Evolution Soccer, Clash Royale, and Arena Of Valor.
#5 Bridge
Yup, card games are a sport now. This card game is played by four people—two partnerships of two players each, and the goal is to score points by making bids or defeating your competitor's bids. What on earth are bids? Here's a YouTube video to teach you how to play:
#6 Kurash
This is an ancient martial arts from Uzbekistan that has been around for at least 3,500 years! The point of this sport is simple. Opponents have to grab onto each other's fabric belts (worn around their waist) and attempt to throw them over to score points.
#7 Roller Skate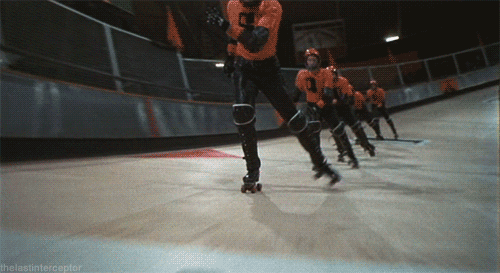 Skate, Forest, skate! To win, roller-skaters must be the first to complete a road circuit that's 20km long.
#8 Wall Climbing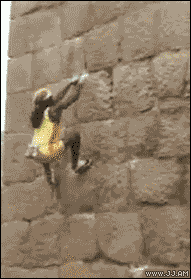 Data from the International Federation of Sport Climbing reveals that there are 35 million climbers around the world, and this event seeks to identify the best of the lot. This category will pit male and female climbers in three disciplines: speed, combined, and speed relay.
We wonder what other sports will make it to future Asian Games?
These Environmentally Friendly Things You've Been Doing Are Actually A Waste Of Your Time
Since there's a lot of money to be made by marketing items as "environmentally-friendly", regardless of whether or not they really are, it's hard to make sense of what products or services you use that are truly good for our planet tersayang. To help you sort through all this greenwashing mess, VICE spoke to a bunch of experts to find out what which environmentally-friendly alternatives yang baik tak payah buat.
1. Using reusable shopping bags instead of plastic bags
Don't get us wrong. You should definitely stop using single use plastic bags.
But those reusable cotton shopping bags are only helping the environment if you use the same bag for at least 11.5 years. This is due to the fact that they leave a bigger carbon footprint during production and distribution than normal plastic bags.
So, the REAL best bag to use is a brown paper bag for lighter items (and re-use and recycle them afterwards), or ditch the notion that plastic bags can only be used once and reuse those flimsy but remarkably-strong bags as many times as possible.
2. Using "flushable" or "biodegradable" makeup wipes and baby wipes
Yes, we know they're super convenient. And we know it says "biodegradable" on the packaging. But IT'S ALL A LIE! Wet wipes contain synthetic fibres and plastic!
Researchers at Ryerson University tested 101 single-use wipes (23 of which were labelled as "flushable") and found that none of the wipes was "able to fall apart or disperse safely through the sewer system test". Instead, these wet wipes just clog your drains, collect at the Indah Water treatment plants and merosakkan our environment.
The best option is to just use a piece of kain that you can wash and reuse, or..kita kan Asian. Pakai tangan and air je la cebok anak tu.
3. Flattening your tin cans
The vast majority of tin cans are made of aluminium and they can be re-processed and re-used again and again and again times infinity, as long as they're not contaminated and not flattened.
Even though crushing them flat in front of your crush can make you look macho, environmentally woke, and enables you to fit more tins into your bag, most recycling facilities use an automated process. These machines categorise items by shape and size – that crushed tin ends up being tossed to the wrong section cause the machine terconfused it as paper.
So, resist the urge of making your tin can into a budak flat. Instead, just rinse it out and toss it into the recycling bin.
4. Using ride-hailing apps
While ride-hailing services like Grab and MyCar feels like it's basically carpooling and that should be an obvious environmentally friendlier option, they aren't actually that great for the environment.
Research suggests that ride-hailing apps are increasingly being used as an alternative to public transit, rather than as an alternative to cabs, car rentals, and vehicle ownership.
There hasn't been a study done locally yet, but in the US, data from several studies showed that the arrival of ride-hailing apps resulted in a decrease in bus ridership and train ridership.
Ride-hailing apps also result in more cars being on the road, and increased vehicle emissions from "deadhead kilometres" (deadhead kilometres are created when Grab and MyCar drivers drive around without any passengers such as when they are between dropping off and picking up passengers). This results in more emissions from lagi banyak distance travelled, and lagi banyak traffic jams which in turn also result in lagi banyak emissions.
The paling responsible approach to ride-hailing apps is to choose a carpooling option, avoid making the driver wait around for you – creating more emissions and membazir masa semua orang (this is a general rule for life too), and make Grab and MyCar your last choice if other transit options are available, rather than having them as your convenient go-to.