After The Dhury Yan And Rambutt'an Drama, NRD Wants To Teach Parents How To Name Their Kids
Human beings are probably the weirdest of all the creatures on earth. Recently, a Malaysian family came under fire online after people found out that they had given their children names that sounded like fruit. But, let's get real. Humans have been naming their kids strange names for decades now. Some people just don't understand how having an unfortunate, funny, or awkward name can be a hard thing to overcome in life.
Well, it turns out that the National Registration Department (NRD) is here to save unfortunate babies who have clueless parents. According to New Straits Times, an NRD spokesperson said that even though registration of unique names are allowed, parents are encouraged to seek their advice when naming their kids.
The department doesn't impose strict rules or conditions over registering names, but they do provide guidelines for parents who want to give their children extraordinary names.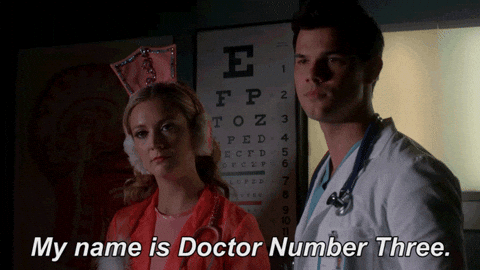 The guideline has two categories: objectionable and inappropriate (undesirable). The spokesperson said that the Malaysian family who named their children Dhury Yan and Rambutt'an fell under the "undesirable names" category.
"In such cases, we would advise the parents. But we will not object if they insist on registering the names. They have to provide a sworn statement saying they agreed to register the said names," she said.
Other names that fall under the undesirable category include insects, animals and food, names synonymous with being funny (like short, skinny), weather (rain), colours and digits or alphanumerical names (names that contain letters and digits). It seems that alphanumerical names aren't just reserved for social media passwords.
Objectionable names on the other hand are names that carry honorary titles, positions (haji, mufti, captain), professional titles (doctor, professor), and warrior names (pendekar, panglima). These names aren't allowed to be used for naming babies.
Names with sexual references, names that carry bad connotations (malang, haram) and multiple names using aliases are also put in the objectionable category.
If parents do wish to change their children's names, NRD gives a period of one year after the child's birth to do so.
Expecting parents, if you're planning on coming up with a unique name for your kids, do check the names with friends, family, and the NRD. They might spot something you missed, and save your kid a lifetime of humiliation.
Malaysians Are Really Paying Hundreds To Ticket Resellers To Watch "Avengers: Endgame" This Week
The latest instalment to the Marvel Cinematic Universe films is causing Malaysian fans and moviegoers to go above and beyond in order to secure their tickets for opening week.
Local cinema websites revealed that the majority of gold class and normal tickets for the first few days of screening are already sold out. Due to this, people are resorting to paying online ticket touters extra just to secure a seat in the cinema.
Ticket touters, obviously ambil kesempatan of this desperation and have reportedly hiked ticket prices up to as high as RM500 for tickets on premiere night! Walao!
Meanwhile, a pair of tickets for an IMAX 3D screening of the film is being sold for RM450, and a 4DX showing in Paradigm Mall, Johor is going for RM200 per ticket. Mahal gile wehh!
FYI, just to put things into perspective, normal prices for cinema tickets range between RM15 and RM40 for regular showings, while 4DX and IMAX are priced at RM50 to RM80.
According to the Malaysian Reserve, a local fan paid online ticket touters RM300 for three tickets. Speaking to the publisher, she said she was forced to buy from ticket touters because she tak sempat buy her tickets from the cinema chains before they were sold out.
She also said that she wanted to watch the film during the opening week to avoid the film being ruined for her by seeing spoilers, and on top of that, she also wanted to be one of the first to find out which superheroes survive the film.
"I bought three tickets for RM300 from Mudah.my and even that is not for the first day,

I think it's quite frustrating that some people just bought tickets earlier only to re-sell them. I don't agree with this (re-selling) culture but it's the norms now,"
Speaking of spoilers, widespread leaks of the film were reportedly circulating online last week. Social media users reported running into spoilers left in comment threads. There were also reports that the film's final scene was filmed and had been shared online.
Infinity War and Endgame directors, the Russo brothers spoke to Box Office Pro, who asked them if they were paranoid about plot leaks for Endgame.
"Yeah, we do feel that way. At a certain point, I'm sure we'll write another letter this year that asks everyone to stay off the internet.

"I think this one has even more spoilers than the last one. This is a culture that wants everything now, and it's getting worse. The world is connected via social media, and information travels within seconds.

"If you've been following along with this narrative for 10 years, you're going to want to protect yourself. It's best to go in clean.

"I encourage people to go opening weekend because I'm sure everything is going to hit the internet the moment the movie hits the screen."
And write a letter they did..
We Malaysians have just a couple of hours before the first screening of the film on our shores. So, till then, tread carefully out there guys. And after you watch it, remember…Thanos demands your silence.