Crayola Now Has A Makeup Line And It's Taking Us Back To Our Tadika Days
Let's be honest. If you walked into class with your 64-piece box of crayons, you were considered the trendiest kid around. And in addition to colouring the sketch paper during art lessons, we're sure everyone has had a go at colouring themselves.
Good news, friends. Crayola has now ventured into cosmetics, and the inner kid in us is going nuts!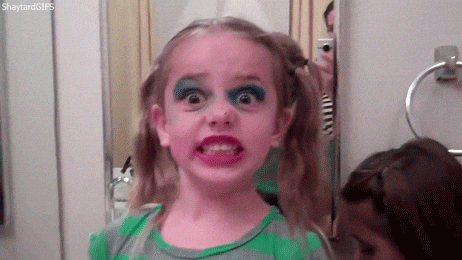 In partnership with ASOS, Crayola recently launched their line of beauty products complete with the retro packaging and rainbow shades that'll definitely leave you feeling nostalgic. The collection includes 58 colourful products such as shimmery highlighters, neon mascaras, and a range of face crayons that look like the real thing!
With hues like dandelion and cerulean (nods to the colours you'd get in Crayola's standard 24-piece set), you can create multi-coloured looks like these:
Time to do your back to school shopping and get a hold of these! They're available to buy here, and for a limited time only. So, chop chop, and be the coolest kids on the block!