The Obamas Will Be Creating Shows For Netflix!
Former US president Barack Obama and his wife Michelle have entered into a deal to produce films and series with entertainment service Netflix, and boy, are we excited!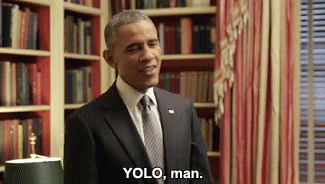 The former first couple started Higher Ground Productions to produce a variety of content, which might include scripted series, documentaries and features.
Obama said, "One of the simple joys of our time in public service was getting to meet so many fascinating people from all walks of life, and to help share their experiences to a wider audience."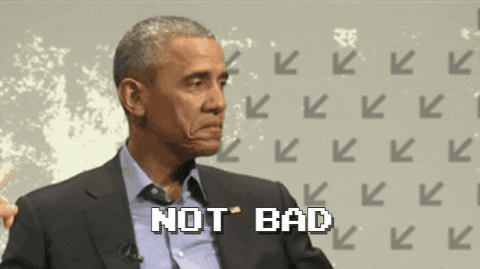 The couple is still active and is constantly meeting with people who are making a difference in their communities.  We can't wait to see an Obama production on our TV screens.
Is there anything the Obamas CAN'T do?
8 M'sians Kena Halau From The Cinema After Kantoi They Were Recording Avengers: Endgame
Due to wanting to spoil Avengers: Endgame for others so bad, eight Malaysians kena halau out of the cinema hall after they were caught recording scenes of the film by officers from the Ministry of Domestic Trade and Consumer Affairs (KPDNHEP).
Padan muka, terus tak dapat tengok the film sampai habis.
According to a report by Astro Awani who spoke to KPDNHEP Chief Enforcement Officer Azeem Nazuri, 10 officers were dispatched to monitor 21 cinema halls from 7pm to 12am yesterday in an effort to clamp down on piracy. The officers reminded viewers in the hall before the start of each film about the repercussions of recording films in movie theatres.
"The operation was carried out with the cooperation of the film industry to educate and remind the public to avoid making any unauthorized recordings or streamings on social media.

The public need to understand that copyright laws need to be respected and protected."
Clearly, the eight offenders took no heed on the warnings and based on the report, all eight culprits were found to have recorded and photographed scenes from the film using their smartphones.
Luckily for them, the officers let them off with just a warning after instructing them to erase all recordings and photos on their phones before they were released.
However, future offenders may not be as lucky cause according to the act, those found guilty could be fined up to RM100,000 and/or face up to 5 years jail time.
The authorities will reportedly be conducting more checks periodically at cinemas in popular shopping malls nationwide.
If you see anyone illegally recording at cinemas, you can tip off the ministry by calling their hotline at 1800-88-6800. Or, if you shy shy, you can WhatsApp the ministry too, at 019-2794317. Dah maju dah, ada WhatsApp!