Get Good At Fortnite And You Could Potentially Make RM25k A Month!
We're not really surprised by this to be completely honest. Since the release of the Battle Royale game mode, Fortnite has been raking up popularity and players at an incredible rate. Coupled with the fact that the game is heavily supported by Epic Games and that it's free-to-play, it's no wonder that this multiplayer shooter is still all the rage in the gaming world.
It's not just all fun and games either! YouTubers and video game streamers have seen their channels explode in popularity thanks to this game, allowing some of them to quit their day jobs and make a living solely on creating content around this game.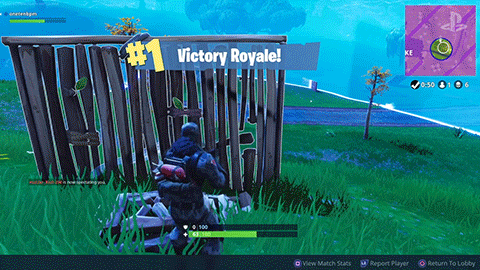 But it doesn't stop there, a recent article published by BBC News revealed that a "Growing number of successful Fortnite gamers are now creating a micro-industry by offering their service as in-game bodyguards and coaches to new players."
The article goes on to say that these successful gamers charge up to £20 (approximately RM106) per hour for their services. That's right, per hour. So, assuming you render your services for eight hours a day, every day for 30 days, you'll be making an impressive RM25k per month.
All this sweet moolah, and you don't even need to leave the comfort of your home or gaming chair, because all coaching are done remotely.
Can you say "Best job, ever!"? We can. Boss, please consider this our resignation notice. Just kidding.