TTDI Primary School Ends Class Because Of Hand, Foot, Mouth Disease
Gosh, this disease sure spreads fast. It was a mere two days ago when we got word that the hand, foot, and mouth disease (HFMD) was found on supermarket trolleys in Penang.
Now, a report has emerged that a year three class at Sekolah Rendah Taman Tun Dr Ismail 2 here in Kuala Lumpur has been ordered to close after four students were found to have been infected with the disease. As part of the closure, all remaining 36 students from the class has been ordered to take a break for 10 days in order to allow cleaning and disinfecting works to be carried out.
For those still not in the know, HFMD spreads by contact with nasal discharge, saliva and faeces, and blister fluids from an infected person. A person infected with HFMD is most contagious during the illness period, with no known treatment available aside from the relief of symptoms such as fever, sore throat, mouth ulcers, rashes or lethargy.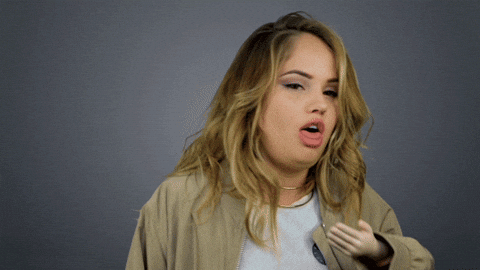 According to Health Ministry director-general Datuk Noor Hisham Abdullah, there has been an increase of HFMD cases with 35,886 cases reported nationwide from 1 January to 23 July 2018. Also according to Datuk Noor Hisham Abdullah, there has been 564 HFMD cases reported nationwide on 23 July 2018 alone.
DPM Wan Azizah Is Accused of Victim Blaming After Advising Women To Avoid Travelling Alone.
The nation was shocked last week when a video of a man brutally attacking and robbing a woman inside a lift was shared on social media. The shockingly violent 6.45am incident was captured by CCTV installed in the lift. The incident reportedly took place at the Taman Mutiara MRT station in Cheras on Valentine's Day.
Commenting on the incident, Deputy Prime Minister Datuk Seri Wan Azizah Wan Ismail urged women to avoid travelling alone, especially during the wee hours as there is always a safety risk.
She said that it is important for women to take care of themselves and learn some basic self-defence techniques to protect themselves.
"These are things you have to take into account… we have to be careful and take care of ourselves.

Don't travel alone as much as you can (especially) during the wee hours when there are not many people. There is always a risk.

Self-defence may not be so easy but you need to learn a bit for yourselves,"
She also stated that there needs to be an overall safety and monitoring mechanism, adding that she thinks there should be security escorts at train stations to accompany female commuters who are alone. However, she believed it would be difficult to find people to work as security escorts during the early hours.
She also stated that everyone needs to take responsibility for their own safety.
After news sites published her statement, her comments received a backlash by Malaysian netizens on Twitter. They accused her of victim blaming, stressing that she should have said that assault and robbery of anyone would not be tolerated and those found guilty of such crimes would be punished severely.
Komen @drwanazizah should have been 'Ini tak boleh diterima. Kerajaan PH ada wanita yg membela nasib kaum wanita sebab TPM pun perempuan dan ada KPWKM yg lebih hebat dari BN. Langkah2 akan diambil dan penjenayah itu akan di cari walau ke lobang cacing dan dihukum…

— Nusrat Howard-Moore (@NusratHMoore) February 20, 2019
Jadi yg molek didengar dari mulut TPM ialah, "kita sepatutnya boleh berjalan seorang diri dalam persekitaran yg selamat, kerana wanita adalah tunjang keluarga & penggerak ekonomi negara. Selaku TPM saya akan berusaha pastikan kerajaan meningkatkan aspek keselamatan".

The end.8/8

— Lothar Matthäus (@luciusmaximus) February 20, 2019
An article by Psychology Today explains why victim blaming happens, saying that the tendency to blame the victim may be programmed into the human mind at a very basic level.
"Psychologists believe that our tendency to blame the victim may originate, paradoxically, in a deep need to believe that the world is a good and just place."
On a daily basis, we're bombarded with news of pretty scary events. If we were truly rational creatures, we would feel utterly terrified. After all, these events could happen to us.
"So, if you're not terrified, ask yourself why.
If you're like most people, your answer is probably something like, "because it won't happen to me." But why wouldn't it? Why wouldn't you be vulnerable to the same events that everyone else is?"
According to University of Massachusetts psychologist Ronnie Janoff-Bulman, On some level, most of us believe that that the world is a fair place, that good things happen to good people, and bad things happen to bad people.
We're not stupid, of course. We all know that bad things happen to good people too. But, despite this realization, most of us still believe that the world is basically fair. This is why we have sayings like, "What goes around comes around."
Our need to maintain a belief that the world is fair may be the reason for our tendency to blame victims. When bad things happen to someone who seems a lot like us, this threatens our belief. If that person could fall victim to rape, assault, robbery, or attack, perhaps we could, too. To comfort ourselves we psychologically separate ourselves from the victim and wonder if they had done something to invite the tragedy.
The problem is that this mindset sacrifices another person's well-being for our own comfort. It overlooks the reality that perpetrators are to blame for acts of crime and violence, not victims.