TTDI Primary School Ends Class Because Of Hand, Foot, Mouth Disease
Gosh, this disease sure spreads fast. It was a mere two days ago when we got word that the hand, foot, and mouth disease (HFMD) was found on supermarket trolleys in Penang.
Now, a report has emerged that a year three class at Sekolah Rendah Taman Tun Dr Ismail 2 here in Kuala Lumpur has been ordered to close after four students were found to have been infected with the disease. As part of the closure, all remaining 36 students from the class has been ordered to take a break for 10 days in order to allow cleaning and disinfecting works to be carried out.
For those still not in the know, HFMD spreads by contact with nasal discharge, saliva and faeces, and blister fluids from an infected person. A person infected with HFMD is most contagious during the illness period, with no known treatment available aside from the relief of symptoms such as fever, sore throat, mouth ulcers, rashes or lethargy.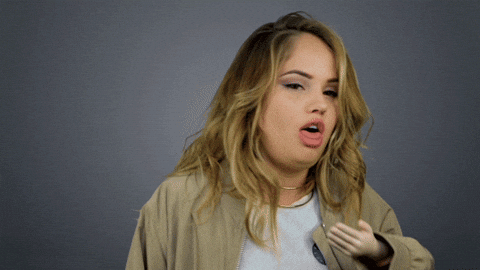 According to Health Ministry director-general Datuk Noor Hisham Abdullah, there has been an increase of HFMD cases with 35,886 cases reported nationwide from 1 January to 23 July 2018. Also according to Datuk Noor Hisham Abdullah, there has been 564 HFMD cases reported nationwide on 23 July 2018 alone.
Don't Kena Rakam on Your Trip! Here are Some Tips to Detect Spycams
Ever get the weird feeling that you're being watched or recorded, especially in an unfamiliar place like hotel rooms and public spaces during your vacation? The paranoia is warranted given such incidents of spycams and hidden cameras are not exactly few and far between.
To ensure your safety and privacy, Senior Vice President of the Cyber Security Responsive Services Division in CyberSecurity Malaysia, Dr Aswami Fadillah Mohd Ariffin, has offered some tips on how to detect these spycams.
Pay Attention to Anything Out of the Ordinary
Dr Aswami Ariffin cautions the public to pay attention to anything that might seem a little off such as suspicious-looking objects and placements of such objects that might suggest a hidden camera. Some of the common objects used to hide the cameras, he adds, include pens, buttons, sunglasses, car keys and the like.
Scan Your Surroundings for the Cameras
There are 2 types of spycams: wireless and wired cameras. For wireless cameras, use your flashlight to look for any suspicious reflections – that might point you in the direction of a spycam. In addition, you can also check the Wi-Fi network for any suspicious devices as wireless cameras are usually connected through a wireless network.
As for wired cameras, it might be slightly more challenging to identify them as they might be hidden in clocks, air conditioners, fire extinguishers or other objects that may not raise any suspicion. Furthermore, they are especially dangerous as they work just as well in the dark. However, you can detect these hidden cameras using your smartphone or remote control as these cameras will usually generate LED blinks when in contact with your device.
We hope these tips help you to be more vigilant on your next trip.
Better to be safe than sorry!