Human Poop Is Falling From The Sky… And Onto This City's Residents
Have you ever had a shitty day? Well, no matter how bad it went, we don't think it could be any 'shittier' than what the residents of Kelowna in Canada are growing through right now.
They claim that liquid human feces fell from the sky on two separate occasions. In one of those occasions, Susan Allan and her son were driving through town with the sunroof open when they were inundated with poop. "It was coming from the sky, covered my car, and got in my face and in my mouth," she said.
Initially, Susan assumed the sticky brown mess was just a pile of mud. After the horrible smell hit her, she knew it was a pile of something else.

The brown liquid splattered across the hood and backseat of Susan's car, as well as the cars behind her. She looked up and noticed an aircraft flying overhead. She headed to the nearest car wash and got it cleaned up. The next day, she woke up with a swollen, red eye and was diagnosed with conjunctivitis.
A few days later, another resident found brown splatters on his car parked outside his home. After seeing similar stories from other residents, the news reached Transport Canada – which oversees aviation in the country. The department suggested frozen lavatory waste, or "blue ice" may be to blame.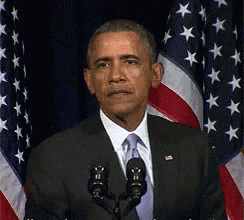 Human waste can sometimes leak out of sewage holding tanks in planes. As the aircraft starts to descend and the atmosphere gets warmer, the ice melts and detaches itself from the aircraft, and unfortunately onto the poor, unsuspecting targets below.
It's called "blue ice" due to the chemicals added to airplane toilets to reduce odour and ease breakdown of the waste.
Man, we hope we'd never have to experience any "blue ice" falling from the sky!
Instagram 'Heartbroken' Over Girl Who Posted An IG Poll And Then Took Her Own Life
Instagram executives are heartbroken over the report of a 16-year-old girl Sarawakian girl who had posted a poll on the platform's stories feature and died by suicide.
According to reports, the poll she posted had asked her followers if she should continue living or if she should die and more than half of respondents voted in favour of her dying.
At the moment, Instagram's executives said it's too soon to say if they would take any action against account holders who took part in the poll. The app's Head of Product, Vishal Shah, told UK Parliament's MPs that the social media company will be looking into whether they might need to make some changes to their policies.
"The news is certainly very shocking and deeply saddening,

There are cases… where our responsibility around keeping our community safe and supportive is tested and we are constantly looking at our policies.

We are deeply looking at whether the products, on balance, are matching the expectations that we created them with."
Meanwhile, the company's Head of Public Policy, Karina Newton added that the poll posted by the 16-year-old would have violated the company's guidelines.
Instagram has measures to detect "self-harm thoughts" and will remove certain posts while offering support where appropriate. For example, if a user of the app were to do a search on the word "suicide", a pop-up would appear offering to put them in touch with organisations that would be able to help.
However, Vishal Shah said that the way people express mental-health issues is constantly evolving, making it difficult for them to detect it on the platform.
They had been questioned about the matter in Westminster where they were appearing as part of an inquiry by UK's Parliament's Digital, Culture, Media and Sport Committee into immersive and addictive technologies.
Under Malaysian law, suicide is considered as a criminal offence, and those found guilty of encouraging or assisting in the suicide of a minor could be sentenced to death or jailed for up to 20 years.
If you or someone you know is at risk of suicide, please reach out to these hotlines:

1. BEFRIENDERS
Address: 95 Jalan Templer, 46000, Petaling Jaya, Selangor.
Contact: +603-7956 8144 | +603-7956 8145 | sam@befrienders.org.my | Website

2. TALIAN NUR
Contact: 15999 | taliannur@kpwkm.gov.my
3. ALL WOMEN'S ACTION SOCIETY (AWAM) – TELENITA
Address: 85, Jalan 21/1, Sea Park, 46300 Petaling Jaya, Selangor.
Contact: +603-7877 0224 | Website

4. WOMEN'S AID ORGANISATION (WAO)
Contact: +03-7956 3488 |womensaidorg@gmail.com | Website
5.DBKL TELECOUNSELLING
Address: Tingkat 1, Menara DBKL, Jalan Raja Laut 50350 Kuala Lumpur.
Contact: 1800-88-2600 | 03-26179905
And remember, you may not believe it now, but the way you're feeling will change.