It's Official. Malaysians Are The Biggest K-Pop Fans Out Of All ASEAN Countries
K-Pop is a pretty big deal here. From EXO and Super Junior to Blackpink and BTS, many Malaysians are in love with these artistes, and it seems our obsession have finally gotten us an international honour.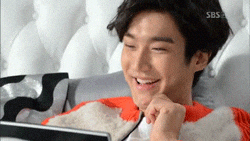 Recently, Utusan spoke to Toh Kyung Hwan, the South Korean Ambassador in Malaysia, who revealed that among the ASEAN countries, Korean culture, especially K-Pop, is most famous in Malaysia!
Besides our K-Pop fever, Toh is also impressed by Malaysia's multicultural and religious people, who are able to live in perfect harmony with each other.
And while we're on the topic of K-Pop, here's an EXO video for you, just because.
You're welcome.