Nutella Wants To Pay People To Taste Test Their Products And Anyone Can Apply
As a millennial just starting to infiltrate the job market, you'll probably ask yourself a series of questions when looking for a job. Does the company's ideals match my own? Does this position allow me to grow? Will I have a healthy work life balance? Is this what I want to spend the rest of my life doing?
And as a child of Asian parents, the constant answer is "There is no such thing as a perfect job"… or is there?
'Cos get ready to send some resumés out and quit your current job. Nutella is hiring! And the position they're offering will, without a doubt, be able to answer all the anxious millennial work questions your mind can conjure.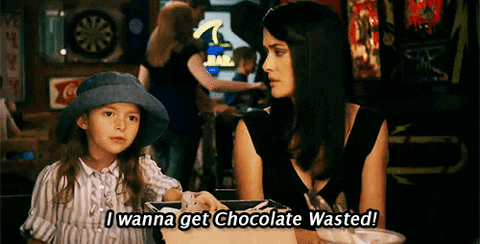 The Ferrero Company (the company that owns Nutella basically) is looking for 60 taste testers. The part time position will require four hours of work A WEEK (for reals!), spread out over the course of two days.
The salary offer is competitive to the current job market. But the best part is that you don't need ANY EXPERIENCE. In fact, they encourage people with absolutely no training WHATSOEVER. The only requirements are that candidates don't have any allergies and are familiar with using a computer. But oh, you'll need to be able to speak Italian though, and be willing to relocate to Italy.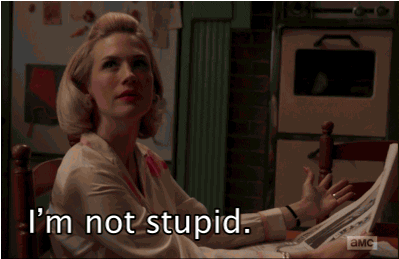 Here's the complete job listing originally posted on Openjobmetis:
We are looking for people who would like to learn how to taste cocoa, hazelnut grains, and other semi-finished sweet products.

A paid training course (beginning in September and lasting three months) will aim to educate the sense of smell and taste and improve the ability to express in words what will be perceived with the tasting of semi-finished products.

At the end of the course, candidates deemed suitable will be hired with a long-term supply contract with a part-time commitment of two days per week of two hours.
They'll even fly you out to their headquarters in Alba, Piedmont, Italy, if you get selected. Candidates will first undergo a three-month course of chocolate tasting. Then, the top 40 will make up two tasting panels of judges.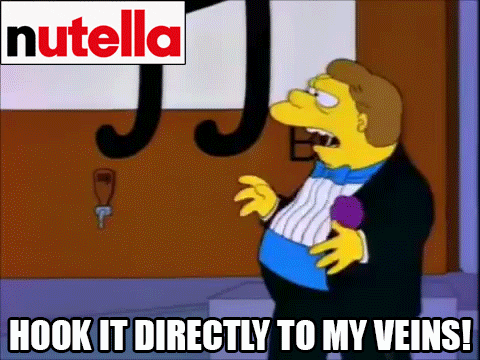 In a Nut(ella)shell, the Ferrero Company needs candidates who aren't highly educated in nutrition or taste to spend two hours a day for two days a week tasting their products in Italy… and get paid for it.
To revise: Does the company's ideals match my own? They create chocolate, YES. Does this position allow me to grow? You get three months training, YES. Will I have a healthy work life balance? Four hour work week. DEFINITELY. Is this what I want to spend the rest of my life doing? Who wouldn't?
What are you waiting for? This could be you: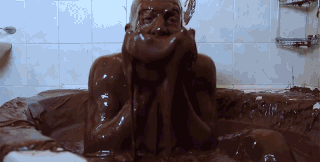 3 Toxic Chemicals That Might Be In Your Local Beauty Products
Do you ever look at the ingredient labels on your makeup and skincare products? Your pores will absorb anything you put on your skin. So, maybe it's vital to start seriously thinking about what your beauty products contain.
Beauty brands will always market their products as safe and effective, whether they really are or not because they want to make money. Unfortunately, your health and the quality of your skin is very often a secondary issue.
Thankfully for us, we have agencies such as the National Pharmaceutical Regulatory Agency (NPRA) and the Ministry of Health (MOH), to help test and warn us about harmful chemicals and products.
But sometimes, companies sell products without getting approval from NPRA and MOH, or they sell their products despite being banned. So, before you use or buy skin care products, you need to check the label for these three toxic and dangerous ingredients.
Mercury.
Unless you weren't paying attention in science class when you were in high school, mercury is super harmful to human health. Exposure to mercury can damage your kidneys and nervous system. Mercury can also interfere with the development of the brain in unborn and very young children.
When you use skin cream containing mercury, it gets absorbed into your body through your skin, it gets on your hands and you'll end up accidentally eating it at some point too. On top of that, mercury poisoning can also happen from just breathing in the vapours. So you AND anyone around you are at risk. Symptoms of mercury poisoning include tremors, memory problems, irritability, and changes in vision or hearing.
Cosmetic products containing mercury are commonly marketed as skin lightening and anti-aging treatments. If you've been using a lightening skin cream, check the label for mercury. The ingredient might also be listed as "mercurous chloride," "calomel," "mercuric," or "mercurio." If the product doesn't have an ingredients list, don't use it.
So far, the NPRA and MOH have found mercury in these five local beauty products.
1. Tati Ultra Night Cream
2. Deeja Wrinkle Cream
3. ROBISIS Anti-acne Whitening Day & Night Cream
4. Asdanne Whitening Freckle Day Cream
5. Fulenze Whitening Freckle Day Cream
Hydroquinone.
The beauty world is somewhat divided about the harmful nature of this chemical. On the one hand, hydroquinone is able to decrease the formation of melanin (the pigment in skin that gives it a brown colour). But on the other hand, it's depigmentation qualities also reduces the skin's ability to protect itself from harmful UV rays, increasing the risk of skin cancer.
Due to this, hydroquinone is classified as a pharmaceutical product that requires registration with the Drug Control Authority (DCA) and can only be used under the advice of healthcare professionals. Unsupervised usage of hydroquinone can leave you vulnerable to many of its side effects, such as severe skin redness, discomforts such as a burning or stinging, blue or black skin discolouration (ironically) and hypersensitivity.
Skin products with hydroquinone are typically marketed as skin lightening and as a treatment for blemishes and uneven skin tone.
The NPRA and MOH found two local beauty products that have uncontrolled use of hydroquinone.
1. Tati Ultra Treatment
2. Deeja Dream Cream
Tretinoin.
Most dermatologists agree that tretinoin or retinol helps reduce the appearance of fine lines and wrinkles. Retinol, a form of vitamin A, has been used for years to treat acne and undoubtedly makes the skin smoother. The benefits or rather short-term effects of using topical tretinoin products have been widely documented and encouraged by beauty influencers, editors, and celebrities too.
However, overuse of retinol can affect how well your skin cells can function. This is because the chemical causes your skin cells to rapidly produce which in turn makes your skin oversensitive and causes it to peel, become flaky and irritated. Tretinoin, similar to hydroquinone, also causes your skin to become sensitive to UV rays from sunlight.
Due to this, tretinoin is also classified as a pharmaceutical product with hydroquinone and should only be used under advice from healthcare professionals. If you've been using skin products that are anti-aging or for acne treatment, check the label for tretinoin. Tretinoin may also be listed as "retinol," "retinal," "retinyl palmitate" or "retinoic acid."
The NPRA and MOH found one local beauty product with uncontrolled use of tretinoin.
1. Tati Ultra Treatment
We're not here to scare you! We don't want you to have nightmares that your future offspring will be jeopardized all because you wanted to sport a red lip. But we want to remind you that you have options when it comes to what you put on your face and body.
If the makeup industry isn't going to make transparency a priority, we have to take it upon ourselves to do our research so we can make healthy choices!