Our Current Banknotes Could Be Replaced With New Ones
Our new Government is really working hard to curb corruption, so much so that there's a chance they could be getting rid of our current banknotes and replacing them with new ones—much like the time in 1998 during the Asian Financial Crisis when Bank Negara demonetised all RM500 and RM1,000 notes.
During an interview with Channel NewsAsia, Prime Minister Tun Dr Mahathir Mohamad said, "It's not an easy thing because when you want to replace the currency, you must know how much currency is in circulation… because we have to replace what is in circulation and that is a very big amount." "If you were to replace, you need to print huge amounts of paper money and that is not a decision that one makes lightly," he added.
Let's break this down:
How will doing this help fight corruption?
With the introduction of new banknotes, money obtained from corrupted ways will be difficult to be moved around since the notes are no longer valid. According to Socio-Economic Research Centre's executive director Lee Heng Guie, this can help "fight hyperinflation, weed out corruption, eliminate ill-gotten money from money laundering or the black economy" and prevent counterfeiting.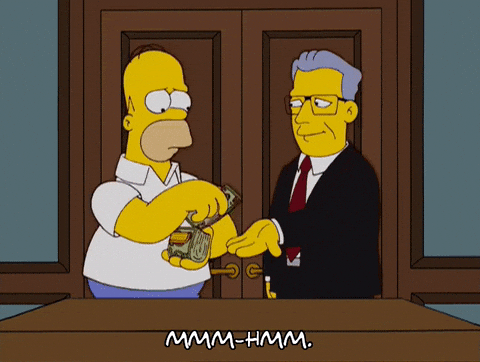 What will the process of replacing banknotes be like?
To do this, we'll first need to come up with a new design for the new banknote. "It is a procedure where the central bank will provide designs or guidance, or sometimes a competition is held to produce ideas. Then you need to print it. To do this, special paper needs to be ordered, as well as millions of metres of security thread, watermarks, ultra-violet features and any other anti-counterfeiting devices. Then it will be distributed after that," explained Ambank Research's chief economist and head of research, Anthony Dass.
What are the challenges that we could face because of this?
This process is not going to be cheap, and would incur a big cost with Bank Negara. What's more, it can send a negative message to people, and the government can lose the trust of its stakeholders.
Additionally, a similar move was made in India in November 2016 when the government demonetised all of its 500 and 1,000 Rupee banknotes, and replaced them with new 500 and 2,000 Rupee bills. Unfortunately, it didn't quite work to get rid of black money because 99% of the scrapped notes were deposited into banks and have reentered the country's monetary system.
So, what are our other options? 
A Plan B that Tun M is looking at is to go cashless. Elsewhere, Dass also suggested introducing a parallel currency, "where the currency would be circulated alongside the old currency to pay for taxes, food and clothing, freeing up the new currency to pay for debt and create growth", or a digital currency, that'll be easier to design and distribute.
Hmmm… if this demonetisation happens, can we vote to have our national food represented on the banknotes?!