Our Current Banknotes Could Be Replaced With New Ones
Our new Government is really working hard to curb corruption, so much so that there's a chance they could be getting rid of our current banknotes and replacing them with new ones—much like the time in 1998 during the Asian Financial Crisis when Bank Negara demonetised all RM500 and RM1,000 notes.
During an interview with Channel NewsAsia, Prime Minister Tun Dr Mahathir Mohamad said, "It's not an easy thing because when you want to replace the currency, you must know how much currency is in circulation… because we have to replace what is in circulation and that is a very big amount." "If you were to replace, you need to print huge amounts of paper money and that is not a decision that one makes lightly," he added.
Let's break this down:
How will doing this help fight corruption?
With the introduction of new banknotes, money obtained from corrupted ways will be difficult to be moved around since the notes are no longer valid. According to Socio-Economic Research Centre's executive director Lee Heng Guie, this can help "fight hyperinflation, weed out corruption, eliminate ill-gotten money from money laundering or the black economy" and prevent counterfeiting.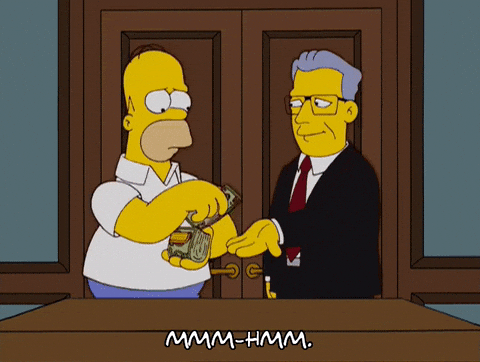 What will the process of replacing banknotes be like?
To do this, we'll first need to come up with a new design for the new banknote. "It is a procedure where the central bank will provide designs or guidance, or sometimes a competition is held to produce ideas. Then you need to print it. To do this, special paper needs to be ordered, as well as millions of metres of security thread, watermarks, ultra-violet features and any other anti-counterfeiting devices. Then it will be distributed after that," explained Ambank Research's chief economist and head of research, Anthony Dass.
What are the challenges that we could face because of this?
This process is not going to be cheap, and would incur a big cost with Bank Negara. What's more, it can send a negative message to people, and the government can lose the trust of its stakeholders.
Additionally, a similar move was made in India in November 2016 when the government demonetised all of its 500 and 1,000 Rupee banknotes, and replaced them with new 500 and 2,000 Rupee bills. Unfortunately, it didn't quite work to get rid of black money because 99% of the scrapped notes were deposited into banks and have reentered the country's monetary system.
So, what are our other options? 
A Plan B that Tun M is looking at is to go cashless. Elsewhere, Dass also suggested introducing a parallel currency, "where the currency would be circulated alongside the old currency to pay for taxes, food and clothing, freeing up the new currency to pay for debt and create growth", or a digital currency, that'll be easier to design and distribute.
Hmmm… if this demonetisation happens, can we vote to have our national food represented on the banknotes?!
Govt Is Providing Free Food For Starving Uni Students With Foodbank Malaysia!
It appears that our university students are starving!
University students, some of whom come from the B40 group, have to resort to extreme budgeting, such as eating only once a day and ordering the cheapest meal on the menu, just to make sure they can eat on a daily basis due to insufficient pocket money.
A report by Berita Harian found that their food options included instant noodles and nasi bujang (rice, egg, soup and sambal belacan) which costs between RM2 – RM2.50.
UM Malay Studies Academy student, Ilmah Ismail, 21, from Semporna Sabah said she only eats one meal a day to save money.
"Sometimes, lecturers will cook something for us, the poor students. Apart from that, student associations also chip in by providing RM5 food coupons, but not everyone can get it.

As for me, I get only RM100 per month, courtesy of Tamanni Scholarship Project, for food and drinks."
Meanwhile, dentistry student Nur Atikah Ghazali, 22, from Bachok, Kelantan, whose father is a lorry driver making between RM500 – RM1,000 per month, said that she only eats RM1 nasi lemak every day.
"Sometimes, I prepare boiled eggs on the go. This is because most of my money goes to paying rent, off campus.

I stay in an apartment unit with nine students near the Universiti Malaya Medical Centre. We pay RM267 each, not including electricity and water.

The owner allows only four people to stay in the unit but we have no choice as we don't have enough money."
Apparently, some students also take part in university-organized events due to the fact that these events serve free food, and consider quitting their studies to work full time instead. The only thing that's stopping them is the knowledge that with a university degree, they're more likely able to better provide for their family, with a higher paying job.
Thankfully, there's some good news.
Today, New Straits Times reported that the government has mobilized their Foodbank Malaysia initiative to help these starving university students from the B40 families.
Domestic Trade and Consumer Affairs Minister, Datuk Seri Saifuddin Nasution Ismail said that food bank trucks were already on da way to universities with some food.
According to him, the programme started in Universiti Kebangsaan Malaysia on 26 February and at University Malaya on 7 March.
"Tentatively, the Foodbank Malaysia programme will start at Universiti Putra Malaysia on March 21, Universiti Teknologi Mara (UiTM) Pulau Pinang (March 23), Universiti Malaysia Pahang (April 1), Universiti Sains Malaysia (April 8), Universiti Utara Malaysia (April 15) and Universiti Malaysia Sabah (April 22),"
He also said that the Finance Ministry has agreed to tolong a bit with a special allocation of about RM3 million to get 14 refrigerated trucks. These trucks will be used to distribute free food to students from B40 groups at 20 public universities.
Speaking on how students could access the free food, Saifuddin said this was discussed during a meeting with vice chancellors of the universities and they have come to an agreement.
"In some universities, they have hotel catering courses which come with big kitchens to cook the free food and distribute them to their students.

University students' associations have agreed to form volunteer groups who will help their fellow colleagues by cooking the food received (under the Foodbank Malaysia) for distribution.

The universities even agreed to provide the full list of students from the B40 group on their campuses. I have been told that on an average nearly 50 per cent of the students come from the low-income group,"
If you're wondering where all this food comes from, a couple of supermarkets agreed to contribute their food surplus to help the hardcore poor and B40 students via the programme.
The supermarkets involved are:
TESCO
GIANT
AEON Co
AEON Big
NSK
Hero Market
Econsave
TF Value
99 Speedmart
My Family Store
SegiFresh
Mydin
LuLu
We applaud the supermarkets who have agreed to take part and help our starving students! We hope that the initiative really helps the financial situation of these students.