Saudi Arabia Is Now Allowing Women To Drive, But Some Men Aren't Happy About It
Yesterday was a special day for women in Saudi Arabia—they are now allowed to drive! Yes, believe it or not, the desert country initially placed a ban on female motorists.
Soon after the decision by Crown Prince Mohammed bin Salman was made, women drivers began taking to the streets in their wheels. According to a report by New Straits Times, Saudi Arabian women flooded social media with photos from their maiden drives, while some others declared their plans to drive out for coffee and ice cream. Policemen also joined the celebration by handing out flowers to first-time female drivers!
Activitist Hala al-Dosari shared her joy about the matter, saying, "I'm happy and relieved that… girls in Saudi will live a bit freer than their mothers."
Based on a Bloomberg estimate, the move to allow female motorists will lead to a spike in women's employment, which will then add US$90 billion (RM361 billion) to its economic output by 2030. A report by consultancy firm PricewaterhouseCoopers added that the roads will see three million Saudi women actively driving by 2020.
Sadly, not everyone's celebrating.
While it's shocking to know that some Saudi men disapprove of the move, what's even more shocking is what they are saying about it. This report by New Straits Times reports of men disagreeing with the decision because they think women aren't smart enough to drive, and because they believe driving will put women at risk of damaging their ovaries and bearing children. Yup, we're just as dumbfounded as you are.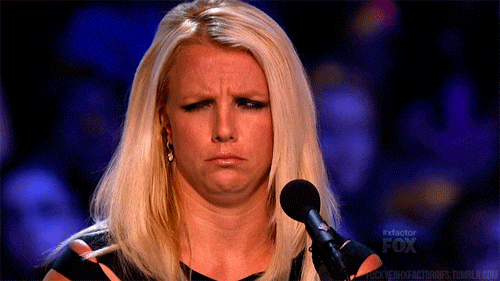 Guess they didn't get the memo that they are living in 2018 now.
Govt Is Providing Free Food For Starving Uni Students With Foodbank Malaysia!
It appears that our university students are starving!
University students, some of whom come from the B40 group, have to resort to extreme budgeting, such as eating only once a day and ordering the cheapest meal on the menu, just to make sure they can eat on a daily basis due to insufficient pocket money.
A report by Berita Harian found that their food options included instant noodles and nasi bujang (rice, egg, soup and sambal belacan) which costs between RM2 – RM2.50.
UM Malay Studies Academy student, Ilmah Ismail, 21, from Semporna Sabah said she only eats one meal a day to save money.
"Sometimes, lecturers will cook something for us, the poor students. Apart from that, student associations also chip in by providing RM5 food coupons, but not everyone can get it.

As for me, I get only RM100 per month, courtesy of Tamanni Scholarship Project, for food and drinks."
Meanwhile, dentistry student Nur Atikah Ghazali, 22, from Bachok, Kelantan, whose father is a lorry driver making between RM500 – RM1,000 per month, said that she only eats RM1 nasi lemak every day.
"Sometimes, I prepare boiled eggs on the go. This is because most of my money goes to paying rent, off campus.

I stay in an apartment unit with nine students near the Universiti Malaya Medical Centre. We pay RM267 each, not including electricity and water.

The owner allows only four people to stay in the unit but we have no choice as we don't have enough money."
Apparently, some students also take part in university-organized events due to the fact that these events serve free food, and consider quitting their studies to work full time instead. The only thing that's stopping them is the knowledge that with a university degree, they're more likely able to better provide for their family, with a higher paying job.
Thankfully, there's some good news.
Today, New Straits Times reported that the government has mobilized their Foodbank Malaysia initiative to help these starving university students from the B40 families.
Domestic Trade and Consumer Affairs Minister, Datuk Seri Saifuddin Nasution Ismail said that food bank trucks were already on da way to universities with some food.
According to him, the programme started in Universiti Kebangsaan Malaysia on 26 February and at University Malaya on 7 March.
"Tentatively, the Foodbank Malaysia programme will start at Universiti Putra Malaysia on March 21, Universiti Teknologi Mara (UiTM) Pulau Pinang (March 23), Universiti Malaysia Pahang (April 1), Universiti Sains Malaysia (April 8), Universiti Utara Malaysia (April 15) and Universiti Malaysia Sabah (April 22),"
He also said that the Finance Ministry has agreed to tolong a bit with a special allocation of about RM3 million to get 14 refrigerated trucks. These trucks will be used to distribute free food to students from B40 groups at 20 public universities.
Speaking on how students could access the free food, Saifuddin said this was discussed during a meeting with vice chancellors of the universities and they have come to an agreement.
"In some universities, they have hotel catering courses which come with big kitchens to cook the free food and distribute them to their students.

University students' associations have agreed to form volunteer groups who will help their fellow colleagues by cooking the food received (under the Foodbank Malaysia) for distribution.

The universities even agreed to provide the full list of students from the B40 group on their campuses. I have been told that on an average nearly 50 per cent of the students come from the low-income group,"
If you're wondering where all this food comes from, a couple of supermarkets agreed to contribute their food surplus to help the hardcore poor and B40 students via the programme.
The supermarkets involved are:
TESCO
GIANT
AEON Co
AEON Big
NSK
Hero Market
Econsave
TF Value
99 Speedmart
My Family Store
SegiFresh
Mydin
LuLu
We applaud the supermarkets who have agreed to take part and help our starving students! We hope that the initiative really helps the financial situation of these students.