News
The Police Are Using Drones And Helicopters As Part Of New Crime Prevention Programme At 23 Hotspots
Criminals have no place in our beautiful country, and the Royal Malaysia Police (PDRM) is making sure of that with the implementation of its new crime prevention operation, code-named Ops Harapan. More than 1,000 police officers will be assigned to patrol 23 hotspots around the country, four of which are Damansara, Kajang, Ipoh and Bandar Melaka.
According to the head of the Internal Security and Public Order department, Datuk Seri Zulkifli Abdullah, the presence of these officers will hopefully create a better sense of security amongst the public, and deter crime. That's not all though. The programme will also be supported by the Federal Reserve Unit (FRU), General Operations Force (GOF), marine police, and the Air wing!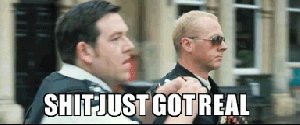 Here's where it gets even more epic. Comm Zulkifli elaborated: "The operation will focus on foot patrols as well as mounted police, usage of drones and helicopter surveillance."Beat that, crooks!
Ops Harapan will be on a one-month-long trial, and later extended to other areas as well.