There'll Be No More Hari Raya Or Deepavali Bazaars At Jalan Masjid India And Lorong TAR Anymore
If you've always been doing your Deepavali or Hari Raya shopping at the bazaars along Jalan Masjid India and Lorong Tuanku Abdul Rahman in KL, well, you'll need to look for a new shopping spot from now on.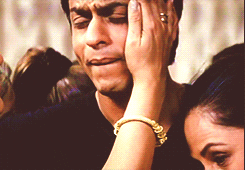 No thanks to greedy traders and inconsiderate folks, the Kuala Lumpur City Hall (DBKL) has had to stop the bazaars. According to Mayor Tan Sri Mohd Amin Nordin Abd Aziz, "There are too many complaints and it is very difficult to manage. Previously, the bazaar lots were given to traders associations but there were complaints of mismanagement and that the lots were rented out for huge profits instead of going to poor traders," he said.
Plus, it didn't help that during the bazaars, the area was often left in a pile of mess, with rubbish being strewn everywhere. Illegal stalls that were set up also blocked the entrances of nearby shops. Shockingly, an enforcement officer once had hot oil splashed on him while he was doing his rounds in the area!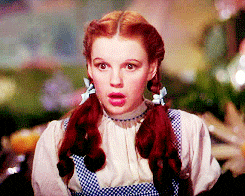 All hope is not lost though. The weekly Saturday night market on Lorong Tuanku Abdul Rahman is NOT getting axed. "Festive bazaar traders are mostly controlled by wholesale suppliers but night market traders are small-time petty traders. Depriving them of a day's business is messing with their rice bowl," Amin Nordin explained.
However, a relocation of the night market could be in the works seeing that the cramped conditions of the night market makes the area a fire hazard. The Saturday night market also causes the area to get very dirty, with some selfish traders pouring used oil into flower pots and littering the area. Amin Nordin added, "I will discuss if there is a dire need to relocate them. For now, the night market will continue."
Sigh. We're in the era of a 'new Malaysia'. Let's do better.
Twitter Has A Bunch Of RM6 Lunch Options Thanks To The #RM6Challenge
Early last week, EPF released their BELANJAWANKU guide, which provides an estimated minimum monthly expense for goods and services for several types of households. The guide also aims to help Malaysians with their personal and family budgeting.
After the BELANJAWANKU guide was released, Malaysian netizens were appalled at the guide's proposed expenditure for simple things like cost of rent and food per month.
Malaysians were like…
Here's an example of one of the expenditure guides proposed by them:
Anyway, Malaysians were saying the guide was delusional and that there's no way anyone could keep to a budget that small while living in KL.
Then, a group of scientist-worthy Twitter users took it to themselves to actually test the food budget and see if it's possible to achieve.
They tried out the budget for one week. Sticking to spending only RM6 a day for lunch. Why RM6 specifically? Because RM550 / 30 days / 3 meals a day = RM6.111…
Here's what they managed to come up with.
Day 1
Today I had chap fan – half rice, ikan keli & taugeh. The trick is, I told the auntie I want fish + Vege but only rm6 so she scooped for me. #teamtaugeh

My colleague ate chicken rice, breast meat for rm6. Drumsticks is extra 50sen so over budget. #Rm6challenge pic.twitter.com/u2qp0kT9sN

— Iced Nyior (@IcedNyior) March 11, 2019
Another colleague tapau from the same foodcourt but had nasi goreng daging. Same shop has other goreng goreng type food close to the budget #Rm6challenge pic.twitter.com/bzCCqWcC3k

— Iced Nyior (@IcedNyior) March 11, 2019
Day 2
Day 2 of #rm6challenge. I ate chicken rice so heres a colleague's lunch. Rice + Vege + steamed egg and fried oysters mushroom = rm4.50 #meatlessmeal pic.twitter.com/o1pV5VW41d

— Iced Nyior (@IcedNyior) March 12, 2019
Day 3
Day 3 #rm6challenge! Busy day today so lambat post. Nasi campur again – rice with Asam pedas kuah, green vege and a fried chicken wing. Valuewise, the wing part is actually the least worth it due to less meat but I really love wings. #wingsforlife pic.twitter.com/Y3QHrA924f

— Iced Nyior (@IcedNyior) March 13, 2019
The boys decided to pool their resources for more value. Nasi campur with fried mushrooms, pumpkin and steamed egg (rm5), two type of vege, no rice (rm5) and 1 nasi lemak bungkus (rm1.50) = RM11.50 for two = RM5.75 each. #rm6challenge pic.twitter.com/20zfGagFb4

— Iced Nyior (@IcedNyior) March 13, 2019
Day two (yday free lunch because of meeting!) of #RM6Challenge!

Quarter rice, fried chicken and cabbage at RM5!

Location: Helms Deep MV pic.twitter.com/u340PWcj8q

— Lynn Salleh (@lynnzieee) March 13, 2019
#RM6challenge bihun sup utara RM5.30 pic.twitter.com/SvfqdNDH0f

— cahaya yang berseri-seri ceria (@MambangStory) March 13, 2019
Mid week review of #RM6Challenge

– My body feeling meh thanks to the food
– I've been snacking a lot more
– I have no energy (then again maybe because it has been one hectic week)

For the next two days, going to look for healthier alternative. Wish me luck.

— Lynn Salleh (@lynnzieee) March 13, 2019
Day 4
Day 4 #rm6challenge : Ayam Goreng kunyit with nasi and a tiny bit of Vege for rm6. It's way too much rice, I only eat half. pic.twitter.com/xFqwi8bTvj

— Iced Nyior (@IcedNyior) March 14, 2019
Ok so healthier food is doable if we share food. Today for #RM6Challenge, it's AEON BIG chicken (cut into 4 pieces) and half a box of chickpeas salad with @BerlinaDoyou pic.twitter.com/UQhX3CeWuA

— Lynn Salleh (@lynnzieee) March 14, 2019
#RM6challenge taglatielle pasta with neapolitana sauce topped with loads of roasted vegetables. RM6.25 pic.twitter.com/yDodi2kh3p

— cahaya yang berseri-seri ceria (@MambangStory) March 14, 2019
Day 5
Guys we "cheated" today coz grabfood has a promo so we did #rm6challenge of Texas chicken on discount pic.twitter.com/Iq7H3v431u

— Iced Nyior (@IcedNyior) March 15, 2019
Thanks to GrabFood, 50% on Texas Chicken. Not the healthiest, it's RM5.85 but no veggie.

And the overall score for #RM6Challenge pic.twitter.com/pAL03G9sFG

— Lynn Salleh (@lynnzieee) March 15, 2019
#RM6challenge smoked chicken sandwich with wholemeal bread. RM5.71 pic.twitter.com/0Q42Ebi12a

— cahaya yang berseri-seri ceria (@MambangStory) March 15, 2019
Some of these foods don't actually look that bad, and if you ask us they pretty much aced the challenge.
Wrapping up #RM6challenge
Total spent on lunch this week = RM23.86 pic.twitter.com/O34BSik6I6

— cahaya yang berseri-seri ceria (@MambangStory) March 15, 2019
Do you think you could do this challenge? Discuss in the comments!