This Creepy Doll Has Human Hair And It Won't Stop Growing
There's a famous temple located in Iwamizawa City, Hokkaido, and it's not famous for its shrines. Instead, it's well known for the mystery surrounding the doll in the temple.
The creepy Japanese doll is called Okiku aka "The Haunted Doll of Hokkaido", and it grows human hair, and as the name suggests, is haunted.
The Japanese doll's origin can be traced back to 1918, when a 17-year-old boy named Eikichi Suzuki bought the doll for his three-year-old sister, Kukiko. She loved it so much, she brought the doll with her everywhere, including to sleep.
Unfortunately, Kukiko later passed away because of a cold, and her family decided to keep the doll and named it Okiku in memory of her. That's when things started getting strange. The doll's initial okappa hair style (cropped at around jawline length and with a small fringe over the forehead), now had noticeably longer hair.
The monks in Mennenji Temple was entrusted with the doll in 1938 when the family decided to move from Hokkaido.. Okiku has been residing in the temple ever since and people would come to see it, but aren't allowed to take photos of it.
Okiku's hair has now grown all the way down its knees, and the monks would trim the hair from time to time. Although it's dangerous to trim a haunted doll's hair, a monk had a dream about Okiku asking him to do it, and decided to follow the instruction.
It's allegedly said that scientific examination proved the doll indeed has a human child's hair and some even say that you can see growing teeth in the doll's mouth if you look close enough.
True story or not, this is definitely one really creepy doll…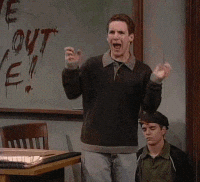 Jangan Tamak! Bazaars Are The Main Cause Of Food Wastage During Ramadan
You might think that the biggest contributors to food wastage during Ramadan might be those expensive hotel buffet meals kan? Well actually, it's the Ramadan bazaars that contribute to most of the food waste during the fasting month.
Food Aid Foundation, a food bank NGO that salvages surplus food from producers, manufacturers, distributors and retailers for redistribution to the needy, spoke to New Straits Times, clarifying the actual food situation during Ramadan.
Operations director Hayati Ismail explained that hotels have learned from experience and now implement wastage prevention measures by getting people to pre-book their meals and live-cooking food during the buffet.
This means that 25 – 35% of daily food waste actually come from bazaars. Ramadan vendors tend to rely on selling pre-cooked meals or cook everything they brought with them hoping that they can sell as much as possible.
"Ramadan bazaar traders do not plan how much to cook. They do not do any estimation or business projection.

"When the food is unsold, the majority is thrown away, as opposed to hotels, which send surplus food to staff cafeterias,"
Ms Hayati pointed out that there are a few bazaars that collaborate with the MY Save Food network to salvage leftovers in an effort to keep food wastage to a minimum, such as the bazaars in Putrajaya, Lembah Pantai, Pandan Indah and Kampung Baru. But bazaars elsewhere aren't a part of this initiative.
"There are thousands of bazaars in the Klang Valley alone. Getting volunteers during Ramadan to collect food is difficult.

"On top of that, some food turns bad as early as 9pm. Food safety is the biggest challenge when it comes to the bazaars."



According to Hayati, surplus food given by hotels were fresh and had not been served. Food Aid Foundation does not take the leftovers from the buffet lines as they could pose health risks after being exposed to room temperature and people. This would be a bit difficult to achieve from food found at bazaars.
However, Hayati admits that there are some types of bazaar food that could be kept safely to be given to the needy, such as food items that are prepared on the spot like ayam percik or murtabak.
"We 'rescue' food from hotels that are still in the back still kept in the warmer at 63°C. After the end of the day, unsold food would be packed and kept frozen. Food Aid teams will collect it once or twice a week.

"We don't collect the food on a daily basis because the amount is too little, merely 5kg to 10kg, so it is not viable from a logistics point of view and does not justify the cost. If we collect it by the end of the week, we'd get about 30kg to 100kg."
This practice is based on requirements set by the Health Ministry and also follows the standard operating procedures implemented by hotels. FYI, hotels collaborating with Food Aid Foundation include Bangi Golf Resort and Pullman Hotel and Resorts.
"The hotels know us. We handle cooked food and we have the facilities. On top of that, we have signed indemnity agreements to protect our donors."
There's a really simple way to fix this problem, really. Even though after fasting one whole day makes us feel like eating everything we see at the bazaar, we need to be more realistic and have some self-control.
In the meantime, Ramadan vendors should also come up with an effective way to keep their food items fresh and reusable for donating in the event they have leftover food not sold.