We Can't Get Enough Of This Mukbang Star And Her Raw Veggie Obsession
Honestly, we're pretty much done with the mukbang hype, where people gorge on a ridonkulous amount of food. However, DJ Katty Butterfly, offers a different take on it—one that combines mukbang, ASMR, and an obsession for vegetables that makes us want to snack on a raw bittergourd right now.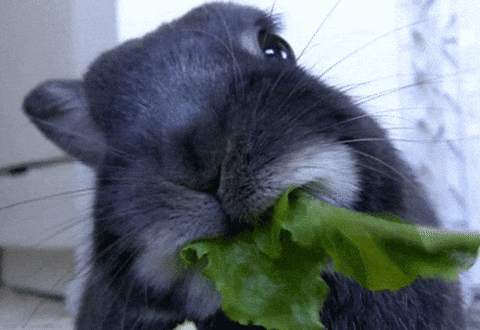 We mean, look at this. How does she make a plain bell pepper look so yummy?! We don't even like bell peppers!
And if you think the born-in-Thailand-but-living-in-Indonesia DJ only chomps on 'ordinary' raw vegetables, wait till you see these:
Yes, she just ate lime slices like they were gummy bears. There was also a video of her eating a raw aloe vera leaf—dipped in mayo for some extra taste—that went viral, but it has since been removed from her account. But in case you want to watch it anyway, *cough* YouTube *cough*.
Now, occasionally, she also takes a break from all the green and healthy eating, and feasts on gems like these:
So, if you ever have trouble convincing a friend to eat more vegetables, unleash DJ Katty Butterfly on them. Nobody else can make vegetables look so delicious.
Starting Oct 2019, Malaysians Kena Apply For An ETA To Visit New Zealand!
Currently, Malaysia is one of the many countries whose citizens tak payah apply for a visa if they will be visiting New Zealand for less than 3 months. However, starting 1 October 2019, Malaysians will need to apply for an Electronic Travel Authority (ETA) and pay an International Visitor Conservation and Tourism Levy (IVL) before travelling to the country.
The ETA and IVL is New Zealand's effort to conserve the natural environment of the country, by requiring tourists to directly contribute to the tourism infrastructure they use and help protect and enhance the natural environment they will enjoy during their stay in New Zealand.
The ETA and IVL applies only to citizens from a visa waiver countries, such as the USA, UK Canada, Singapore, Germany, and also Malaysia.
Here's what you need to know about the ETA.
1. ETA Requirement Tu Starting 1 October 2019
You will need to apply for the ETA and pay the IVL if you plan on visiting New Zealand any time after 30 September 2019.
2. Even If You Pergi NZ On Transit Je, You Still Have To Apply.
You'll need to apply for the ETA if you are a Malaysian visiting New Zealand, or if you are a Malaysian transiting in New Zealand, or, if you are a passenger of a cruise ship entering New Zealand.
3. You Takpayah Apply If You Already Have A Valid Visa
You don't need to apply for the ETA if you already have a valid New Zealand visa or if you are a permanent resident of New Zealand.
4. Cost Of The ETA Varies Depending On Dekat Mana You Submit Your Request
The ETA costs:
RM 24.83 (NZD$ 9) for requests submitted via their mobile app
RM 33.10 (NZD$ 12) for requests using the website form
The IVL costs RM 96.55 (NZD$ 35) for each person and is charged together with the ETA. So, in total, you'll be paying at most RM 129.65 (NZD$ 47) per person.
Yes, it's quite mahal. But the good news is that the ETA and IVL are valid for multiple visits and for up to 2 years.
5. You Should Apply 72 Hours Sebelum Your Travel Date
The ETA requires up to 72 hours of processing, so it's a good idea to apply for it three days prior to the day you plan to travel, just to be safe.
Even though most ETA's only take a couple of hours to be approved, airport security won't allow you to board the plane without an approval.
Also, if you are travelling on an ETA, you'll need to be able to show airport security that you will be leaving the country within 3 months of your arrival date with a departure ticket.
BTW, if you plan on doing one of those working holidays or if your stay in New Zealand will exceed 3 months, you can't do that on an ETA, instead, you'll need to apply for a visa. You can get more information on that, here. Happy travelling, folks!