"Dukun" And The Lady In Red Kebaya Are Bringing The Creeps To New York
As if this movie wasn't already making enough headlines, it's about to make another. The highly-controversial movie, Dukun, will be screened in New York City!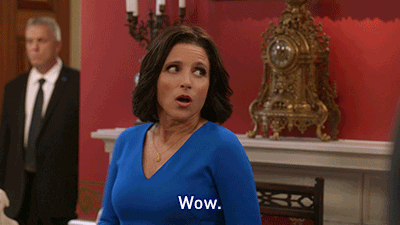 The screening of the movie is in conjunction with the New York Asian Film Festival (NYAFF) 2018, and it's nominated as one of the competitors in the Audience Award Category. "The winners of this category are judged by local filmmakers and movie critiques. We are informed that the winners of each category will be announced on the final day of the festival, this Sunday," said the movie director Dain Said.
NYAFF 2018 commenced on 29 June and will end on 15 July, and aimed to showcase and expose Asian movies on a more global platform.
Dukun has been straddled in controversy when it was released in theatres last April, after 12 years. The storyline was inspired by a gruesome, high-profile murder case that happened 20 years ago, which was reported to be one of the reasons why the movie was not launched upon completion.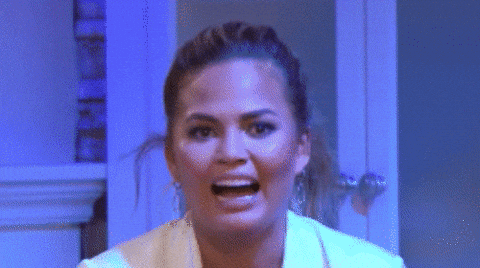 Dukun managed to garner approximately RM11 million during its release nationwide. The movie starred Datin Seri Umie Aida, Faizal Hussein, BRont Palarae, Elyana, the late Ramli Hassan, and Adlin Aman Ramlie to name a few.
Fingers crossed that we take home the trophy!
Supermodel Bella Hadid Made An Appearance In KL Yesterday And Malaysians Went Nuts
Bella Hadid fans, this is not a drill. The supermodel was just in Kuala Lumpur!
Having spent some time in Dubai, where she had been enjoying some quality time with her bae, The Weeknd, Bella uploaded this Insta-story that showed the model on her way to an airport. The story was enthusiastically captioned, "Coming for you Kuala Lumpur!!! I cannot wait to see your beautiful country!!!"
And a few hours later, touchdown!
The 22-year-old beauty was in town for a meet-and-greet event for Tag Heuer at The Gardens Mall. According to a report by New Straits Times, Bella Hadid was appointed as Tag Heuer's brand ambassador in 2017.
Dressed in a silver mini-skirt and blazer ensemble, with her hair in a simple half ponytail, Bella was welcomed by throngs of fans outside the boutique store in The Gardens Mall. Yes, they went totally nuts.
Bella freakin' Hadid said she loves my hair guys im cryignsjfjsjdjfh 😭😭😭 @bellahadid pic.twitter.com/rzEIReGcAD

— Nashryna Naeeda ♔ (@Nashryna) November 26, 2018
doing bella hadid's (aka bff 🤪) signature pout with her: check ✅ pic.twitter.com/S9DFVd33iO

— 🗺 (@batreesya_) November 26, 2018
i met the love of my life @bellahadid almost 24 hours ago, and i'm obviously still NOT over it 😭😭 she was super kind and sweet and she's SOO BEAUTIFUL OMG 🦋🦋🦋💙💙💙💙💙🦋🦋 #BellaHadid #malaysia #tagheuer pic.twitter.com/g3AY4Vvxig

— d (@dhaanyaalysha) November 27, 2018
Later that day, Bella showed up for her 2nd public appearance at St Regis Kuala Lumpur. Dressed in a stunning Farah Khan couture dress, Bella sat down for her first ever nasi lemak dinner. Local celebrities Neelofa, Scha Alyahya and Chryseis Tan joined her. Bella looked hella cute in her confusion over how to open the nasi lemak packet!
Bella Hadid and her Nasi Lemak experience. pic.twitter.com/1VgVL704Ak

— Hype Malaysia (@HypeMY) November 27, 2018

Before she left, she also managed to stop by the Sultan Abdul Samad building for an impromptu photoshoot!
And in the early hours of this morning, she posted this tweet:
Watching all of the videos from today meeting you amazing humans in KL& I can't stop catching myself smiling soo big lol 😩❤️❤️

— Bella Hadid (@bellahadid) November 26, 2018
We're so glad you enjoyed your time in our country, Bella! We loved having you here too! Please come again soon, and bring The Weeknd with you next time!