That New Theme Park In Genting We're All Excited About? Disney Is Killing It
In 2013, Malaysians got excited with news about the former Genting Outdoor Theme Park being transformed into a 20th Century Fox World theme park, inspired by movies produced under the Fox umbrella. So think favourites such as Ice Age, Rio, and Planet of the Apes.
Since then, we've seen some photos of the construction work, but the park is still far from done. And now, we possibly know why. Following the recent Disney-Fox merger, the future of the theme park is uncertain.
But what has the merger got to do with the theme park? Well, based on news reports, Fox is terminating the deal because Disney isn't too happy about the park being adjacent to a casino, conflicting with their family-friendly brand identity.
Genting, of course, isn't happy about this and has filed a billion-dollar suit in the federal court in Los Angeles, accusing Fox of trying to back out of their deal.
According to Variety, Genting has already spent over US$750 million (RM3 billion) on the Fox theme park, which is running years behind schedule. It was initially planned to be opened in 2016, but it has been repeatedly delayed. Now, Genting hopes to open the park by the first half of 2019.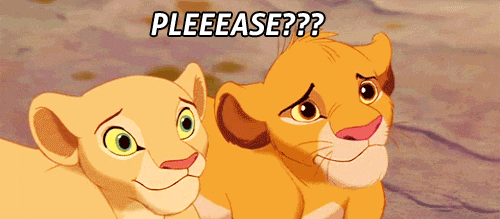 Genting has also stated in their suit that Fox used the delays as justification for seeking to cancel the deal. However, according to Genting, the delays were Fox's fault.
The company claims that Fox withheld approvals for various elements of the park, or withdrew approvals that were already granted. In the suit, Genting explained that Fox failed to provide them with digital assets, resulting in Genting's designers having to recreate Ice Age characters from scratch. In addition to that, Fox also refused to help them obtain rights to clips from Fox films, such as Planet of the Apes for Genting to use.
The suit also says that Fox recently issued a notice requiring the developer to open the park within 30 days, which, considering all the current problems Genting is facing, is probably an impossible target to meet.
According to Genting, several of the Fox-themed attractions at the park are almost complete, and a third-party compliance body has recently granted approval to two rides: "Independence Day: Defiance" and "Night at the Museum: Midnight Mayhem". Meanwhile, several other rides are still under construction, costing tens of millions of dollars.
While we can understand Disney's concern over preserving their family-friendly brand strategy in regards to Genting's casino, we'd also be super bummed out if this theme park doesn't happen!
Jangan Tamak! Bazaars Are The Main Cause Of Food Wastage During Ramadan
You might think that the biggest contributors to food wastage during Ramadan might be those expensive hotel buffet meals kan? Well actually, it's the Ramadan bazaars that contribute to most of the food waste during the fasting month.
Food Aid Foundation, a food bank NGO that salvages surplus food from producers, manufacturers, distributors and retailers for redistribution to the needy, spoke to New Straits Times, clarifying the actual food situation during Ramadan.
Operations director Hayati Ismail explained that hotels have learned from experience and now implement wastage prevention measures by getting people to pre-book their meals and live-cooking food during the buffet.
This means that 25 – 35% of daily food waste actually come from bazaars. Ramadan vendors tend to rely on selling pre-cooked meals or cook everything they brought with them hoping that they can sell as much as possible.
"Ramadan bazaar traders do not plan how much to cook. They do not do any estimation or business projection.

"When the food is unsold, the majority is thrown away, as opposed to hotels, which send surplus food to staff cafeterias,"
Ms Hayati pointed out that there are a few bazaars that collaborate with the MY Save Food network to salvage leftovers in an effort to keep food wastage to a minimum, such as the bazaars in Putrajaya, Lembah Pantai, Pandan Indah and Kampung Baru. But bazaars elsewhere aren't a part of this initiative.
"There are thousands of bazaars in the Klang Valley alone. Getting volunteers during Ramadan to collect food is difficult.

"On top of that, some food turns bad as early as 9pm. Food safety is the biggest challenge when it comes to the bazaars."



According to Hayati, surplus food given by hotels were fresh and had not been served. Food Aid Foundation does not take the leftovers from the buffet lines as they could pose health risks after being exposed to room temperature and people. This would be a bit difficult to achieve from food found at bazaars.
However, Hayati admits that there are some types of bazaar food that could be kept safely to be given to the needy, such as food items that are prepared on the spot like ayam percik or murtabak.
"We 'rescue' food from hotels that are still in the back still kept in the warmer at 63°C. After the end of the day, unsold food would be packed and kept frozen. Food Aid teams will collect it once or twice a week.

"We don't collect the food on a daily basis because the amount is too little, merely 5kg to 10kg, so it is not viable from a logistics point of view and does not justify the cost. If we collect it by the end of the week, we'd get about 30kg to 100kg."
This practice is based on requirements set by the Health Ministry and also follows the standard operating procedures implemented by hotels. FYI, hotels collaborating with Food Aid Foundation include Bangi Golf Resort and Pullman Hotel and Resorts.
"The hotels know us. We handle cooked food and we have the facilities. On top of that, we have signed indemnity agreements to protect our donors."
There's a really simple way to fix this problem, really. Even though after fasting one whole day makes us feel like eating everything we see at the bazaar, we need to be more realistic and have some self-control.
In the meantime, Ramadan vendors should also come up with an effective way to keep their food items fresh and reusable for donating in the event they have leftover food not sold.