What Savings? Study Reveals You'll Only Have RM76 To Spend If You Earn RM2,000 A Month
Have you been regularly feeling like you never have enough money? Do you find yourself constantly wondering where all your money went even though you haven't shopped for anything extra?
Well, you're not alone, and it isn't your fault!
Khazanah Research Institute did a study on household income for 2018 called "The State of Household 2018: Different Realities", and they found some really shocking facts about the cost of living in Malaysia!
#1 Most of us are earning lesser
In 2016, households living in the majority of districts in Malaysia earned less than the national median household income (RM5,228).
#2 We have lesser left-over earnings these days
Also in 2016, households earning at around the median household income had RM1,811 left over… which is lesser than the amount they had left over in 2014—RM1,990.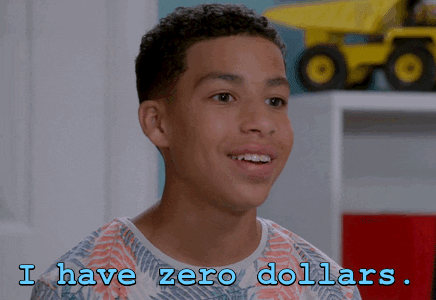 #3 KL seems to be doing okay
In KL, the average household income almost doubled than the rest of Malaysia.
#4 We're paying more for food but eating lesser
Households earning less than RM5,000 a month have been spending more money on food in 2016 compared to 2014, though the amount of food actually consumed is lesser due to high food inflation.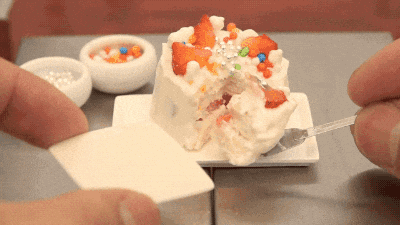 #5 We're getting lesser money to spend
Households earning below RM2,000 only have RM76 left over after household expenses were paid for. This is less than what the group had in 2014, which was RM124.
#6 Everybody is lower on money
Residual household income has reduced for all income levels, while household expenditure has increased.
So basically, the reason you feel like you don't have money is because you memang don't have any money. How sad.
But most importantly, the study has highlighted that most households in the Bottom 40% (B40), who only earn an average of RM2,000 a month, are in an alarmingly dangerous financial situation. After paying for household expenses, the group only had RM76 left over. That's not even enough to cover petrol cost to travel to work every month!
You can read the whole report for yourself, here.
Twitter Has A Bunch Of RM6 Lunch Options Thanks To The #RM6Challenge
Early last week, EPF released their BELANJAWANKU guide, which provides an estimated minimum monthly expense for goods and services for several types of households. The guide also aims to help Malaysians with their personal and family budgeting.
After the BELANJAWANKU guide was released, Malaysian netizens were appalled at the guide's proposed expenditure for simple things like cost of rent and food per month.
Malaysians were like…
Here's an example of one of the expenditure guides proposed by them:
Anyway, Malaysians were saying the guide was delusional and that there's no way anyone could keep to a budget that small while living in KL.
Then, a group of scientist-worthy Twitter users took it to themselves to actually test the food budget and see if it's possible to achieve.
They tried out the budget for one week. Sticking to spending only RM6 a day for lunch. Why RM6 specifically? Because RM550 / 30 days / 3 meals a day = RM6.111…
Here's what they managed to come up with.
Day 1
Today I had chap fan – half rice, ikan keli & taugeh. The trick is, I told the auntie I want fish + Vege but only rm6 so she scooped for me. #teamtaugeh

My colleague ate chicken rice, breast meat for rm6. Drumsticks is extra 50sen so over budget. #Rm6challenge pic.twitter.com/u2qp0kT9sN

— Iced Nyior (@IcedNyior) March 11, 2019
Another colleague tapau from the same foodcourt but had nasi goreng daging. Same shop has other goreng goreng type food close to the budget #Rm6challenge pic.twitter.com/bzCCqWcC3k

— Iced Nyior (@IcedNyior) March 11, 2019
Day 2
Day 2 of #rm6challenge. I ate chicken rice so heres a colleague's lunch. Rice + Vege + steamed egg and fried oysters mushroom = rm4.50 #meatlessmeal pic.twitter.com/o1pV5VW41d

— Iced Nyior (@IcedNyior) March 12, 2019
Day 3
Day 3 #rm6challenge! Busy day today so lambat post. Nasi campur again – rice with Asam pedas kuah, green vege and a fried chicken wing. Valuewise, the wing part is actually the least worth it due to less meat but I really love wings. #wingsforlife pic.twitter.com/Y3QHrA924f

— Iced Nyior (@IcedNyior) March 13, 2019
The boys decided to pool their resources for more value. Nasi campur with fried mushrooms, pumpkin and steamed egg (rm5), two type of vege, no rice (rm5) and 1 nasi lemak bungkus (rm1.50) = RM11.50 for two = RM5.75 each. #rm6challenge pic.twitter.com/20zfGagFb4

— Iced Nyior (@IcedNyior) March 13, 2019
Day two (yday free lunch because of meeting!) of #RM6Challenge!

Quarter rice, fried chicken and cabbage at RM5!

Location: Helms Deep MV pic.twitter.com/u340PWcj8q

— Lynn Salleh (@lynnzieee) March 13, 2019
#RM6challenge bihun sup utara RM5.30 pic.twitter.com/SvfqdNDH0f

— cahaya yang berseri-seri ceria (@MambangStory) March 13, 2019
Mid week review of #RM6Challenge

– My body feeling meh thanks to the food
– I've been snacking a lot more
– I have no energy (then again maybe because it has been one hectic week)

For the next two days, going to look for healthier alternative. Wish me luck.

— Lynn Salleh (@lynnzieee) March 13, 2019
Day 4
Day 4 #rm6challenge : Ayam Goreng kunyit with nasi and a tiny bit of Vege for rm6. It's way too much rice, I only eat half. pic.twitter.com/xFqwi8bTvj

— Iced Nyior (@IcedNyior) March 14, 2019
Ok so healthier food is doable if we share food. Today for #RM6Challenge, it's AEON BIG chicken (cut into 4 pieces) and half a box of chickpeas salad with @BerlinaDoyou pic.twitter.com/UQhX3CeWuA

— Lynn Salleh (@lynnzieee) March 14, 2019
#RM6challenge taglatielle pasta with neapolitana sauce topped with loads of roasted vegetables. RM6.25 pic.twitter.com/yDodi2kh3p

— cahaya yang berseri-seri ceria (@MambangStory) March 14, 2019
Day 5
Guys we "cheated" today coz grabfood has a promo so we did #rm6challenge of Texas chicken on discount pic.twitter.com/Iq7H3v431u

— Iced Nyior (@IcedNyior) March 15, 2019
Thanks to GrabFood, 50% on Texas Chicken. Not the healthiest, it's RM5.85 but no veggie.

And the overall score for #RM6Challenge pic.twitter.com/pAL03G9sFG

— Lynn Salleh (@lynnzieee) March 15, 2019
#RM6challenge smoked chicken sandwich with wholemeal bread. RM5.71 pic.twitter.com/0Q42Ebi12a

— cahaya yang berseri-seri ceria (@MambangStory) March 15, 2019
Some of these foods don't actually look that bad, and if you ask us they pretty much aced the challenge.
Wrapping up #RM6challenge
Total spent on lunch this week = RM23.86 pic.twitter.com/O34BSik6I6

— cahaya yang berseri-seri ceria (@MambangStory) March 15, 2019
Do you think you could do this challenge? Discuss in the comments!