The Asia Comic Con Is Coming To Malaysia In July 2018!
If you've always been jealous about the lucky people who get to go to Comic-Con in the US, well, you don't have to be anymore. The Asian version of the entertainment and comic convention is heading to Malaysia for the first time!
The Asia Comic Con 2018 (ACC 2018) is a three-day experience of galactic proportions happening from 13 July to 15 July at the Sunway Pyramid Convention Centre. Visitors will be transported to a geek haven featuring six unique zones dedicated to comics, movies, TV series, manga, anime, toys, gaming and cosplay.
So, what else can you be excited about?
#1 Do Combat At The Moh Skor E-Sports Tournament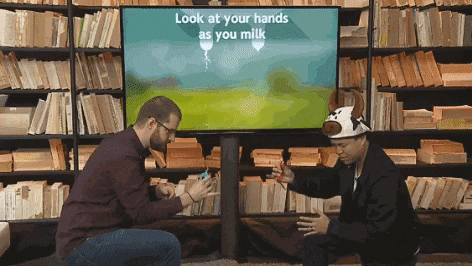 Step into this e-sports battle arena and put your gaming skills to the test. Football enthusiasts can take to the virtual field with FIFA Online 3 and FIFA 18, while fans of the fantasy realm can join other fellow gamers in a round of multiplayer game, Mobile Legends.
#2 Check Out Rare Movie Collectibles From XM Studios
Get up close with intricately detailed figures from blockbuster franchises such as Avengers, X-Men, Star Wars, Batman, and a whole lot more! Just look at these beauties:
#3 Pose For Photos With Life-Sized Props And Models From The Dark Knight Picture the Tumbler and Batpod zooming through the streets of Gotham, and see it in the flesh at ACC 2018, as well as the Predator, Batman Ninja and the iconic Magneto Chair from X-Men.
#4 Check Out Dragon Quest Dioramas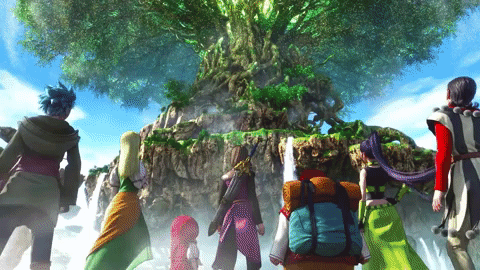 After more than 30 years, this role-playing game is still a fan favourite, with an 11th sequel being released this year. Enjoy the detailed mini-landscapes with epic battles, iconic characters and dramatic sets captured in perfect scale and detail.  
#5 Meet Anisong Singers From Popular Animes
You've probably bopped your head and sang along to their songs, now catch NoB (Super Sentai and Saint Seya) and Mao (Doraemon) live on stage as they make special appearances at ACC 2018.
From now until 3 July, ACC 2018 is offering an early bird special—a three-day pass for only RM39! Get your tickets at this website, and head over to the ACC 2018 Facebook for more deets.
10 Raya Advertisements That Will Put You On An Emotional Raya-coaster
Ramadan is coming to its end and Raya is now just around the corner. In Malaysia, that means it's time for the festive period ads! We have watched all of them (for reals!) and have shortlisted the best of the best for you. Some of them will pull on your heartstrings, others will have you bursting with laughter. But, we assure you, all of them will make you excited for raya.
1. Tenaga Nasional Berhad
This one perfectly represents how chaotic raya can get when you have a big extended family, but that's the best type of raya, isn't it?
2. Malaysia Airlines
Sejuknya hati tengok this video. It's a sweet reminder that no matter how far away from home you go, or for how long you're away, family will always be there to welcome you back like nothing has changed.
3. RHB Group
Last year, the story of a Malay school teacher who did her very best to connect with and help a shy Chinese student went viral on Twitter. Meet Cikgu Orked, and her student Yip Kah Shzen. Their story teaches us that putting aside our differences and celebrating things we have in common is what brings us closer together. And isn't that what Hari Raya is all about?
4. MR. DIY
An ode to a Malaysian classic, P. Ramlee's 'Labu Labi', this advertisement tells the tale of a stingy Haji Bakhul who wants to organize a special open house for his VVVVIP guests, and teaches you that it isn't how much you spend during Hari Raya that's important, but instead, the intention behind your actions.
5. Lazada
At first, it seems like Lazada is encouraging people to embrace the culture of spending money during the Raya festivities in this comical short film that includes an aunty rapping like Cardi B. But then, they surprise you with a beautiful message.
6. Samsung
Inspired by a true story, this video takes us on a little walk down memory lane. Do you remember what raya was like when you were a kid? And isn't it sad how as we get older, we tend to spend less and less time with our grandparents? However, even if our grandparents may have left us now, the lessons they taught us still live on within us.
7. Petronas
Petronas is out here making people cry again this year. Their raya advertisement will also make you miss your mum a whole lot.
8. Tune Talk
Local actresses and sisters Sharifah Shahirah and Sharifah Sakinah are hilarious in this fourth wall breaking short story that teaches us that the recipe for a perfect raya just needs a dash of affection and a spoonful of harmony, and a whole lotta love.
9. PLUS
Sure, people aren't perfect. And family can sometimes hurt us. But no matter what, they will always want the best for you. An added message to this video is that even if we aren't related by blood, that doesn't mean we aren't one family.
10. Watsons
Watsons' Raya video kept us highly entertained with their comedic dance moves, LOL-exchanges, and of course, the sweet Hari Raya message after.
We hope you have your duit raya, baju raya and raya food ready for the big day! Eid Mubarak to all those celebrating!