This App Takes Extra Food From Supermarkets And Sells It To You At A Cheaper Price
Remember those times in your childhood when you wouldn't finish your food and your mum would inject guilt in you, saying, "Think of all the kids in Africa with nothing to eat"?
Well, she has a point. Food wastage is not something to be laughed about.
Did you know that 15,000 metric tonnes of food are wasted daily in Malaysia? What's worse, 3,000 metric tonnes are edible food waste, and could have been used to feed 2.2 million people with three meals a day!
While we wait for society to start bucking up and only bite off what they can chew—literally, a local app is taking on the gargantuan challenge of turning things around.
Deemed a "social supermarket", Grub Cycle is putting a different spin on tackling food wastage. Instead of the usual composting—not all food can be turned into compost, and food donation—not all donated food is consumed, Grub Cycle is offering 'leftovers' to people at a cheaper price.
Huh? But who wants leftovers?!
We're not talking scraps and rotten food lah. During their weekly or monthly supermarket runs, Grub Cycle picks up surplus food—food that's set to be thrown away because it's defected or is nearing expiry date—and sells it to customers below market price.
They also use surplus fruits and veggies to create homemade products to sell. This helps to push back the expiry date of the produce by an extra month!
Is surplus food safe to eat though?
OF COURSE. An aesthetically-challenged carrot is still a carrot. It doesn't change the taste of it. However, many still have a hard time accepting this, choosing to go with 'normal' vegetables instead.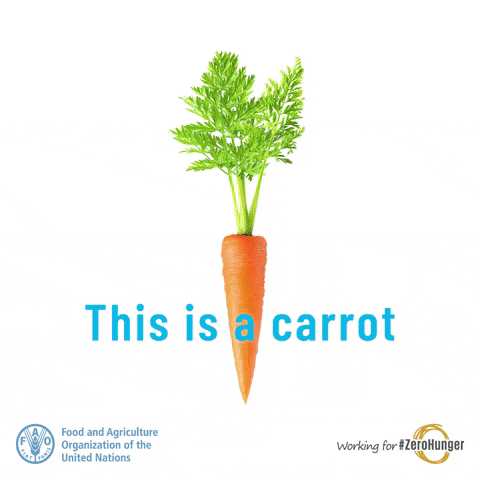 Grub Cycle's CEO, Redza Shahid Md Ridzuan, also helped clarify a popular misconception about expiry date labels:
"Best Before": This tells consumers how long the food will keep its flavour and nutrition value. It doesn't have anything to do with food safety. Food with a "Best Before" label can still be safely eaten a few months later.
"Expire Date": This date represents the food's shelf life expectancy and it's not advisable to eat the food if it has passed the date.
To put it simply, past best before date = can tahan a few more months; past expire date = throw it out.
Grub Cycle only sells groceries online ah?
According to Redza, Grub Cycle is currently working on two other extensions:
Grub Mobile takes them to low-income communities and restaurant chains, where they sell surplus vegetables at a discount of 30% to 50%! For now, you can find them at PPR Lembah Subang (every Saturday) and PPR Pantai Ria (every Monday) from 7.30am to 10am.
Meanwhile, there's also Grub Bites, where they partner with cafés and restaurants to help sell unsold food from the day… at a bargain price, of course. Based on their app, some of the makan places that they are partnering with include A Pie Thing, Coffee In Common, Souka Bake Shop, Al Amar Lebanese Cuisine and The Warehouse.
Food aside, Grub Cycle also seeks to raise awareness about food waste with their quirky line of t-shirts! How punny are these?!
What happens to food products that Grub Cycle doesn't end up selling?
To reduce waste, the folks at Grub Cycle conducted a survey to understand customer demands. Equipped with this knowledge, they are able to clear most of their products from the shelves. However, Redza admitted that there'll still be a bit of leftovers on their end—about 3% to 5% to be exact. These extras will then be sent to their composting partner, Urban Hijau.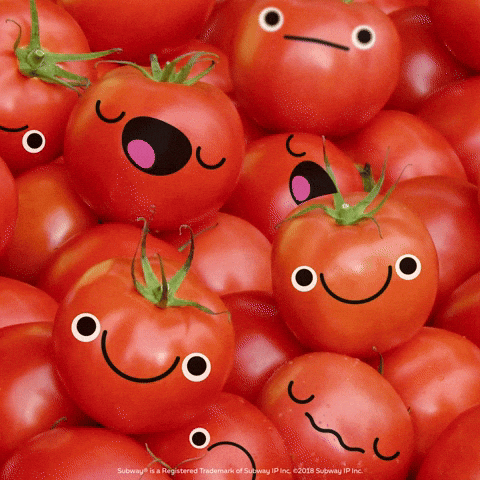 Oh, and did you know…
Through their effort, Grub Cycle has since saved more than 6,000kg of food from being thrown away, and helped their customers save more than RM40,000 on their expenses!
If you're keen to save the environment and your wallet, download Grub Cycle on your iOS or Android phone. For volunteer opportunities or if you just want more info, you can check out their Facebook and Instagram too.
Jangan Tamak! Bazaars Are The Main Cause Of Food Wastage During Ramadan
You might think that the biggest contributors to food wastage during Ramadan might be those expensive hotel buffet meals kan? Well actually, it's the Ramadan bazaars that contribute to most of the food waste during the fasting month.
Food Aid Foundation, a food bank NGO that salvages surplus food from producers, manufacturers, distributors and retailers for redistribution to the needy, spoke to New Straits Times, clarifying the actual food situation during Ramadan.
Operations director Hayati Ismail explained that hotels have learned from experience and now implement wastage prevention measures by getting people to pre-book their meals and live-cooking food during the buffet.
This means that 25 – 35% of daily food waste actually come from bazaars. Ramadan vendors tend to rely on selling pre-cooked meals or cook everything they brought with them hoping that they can sell as much as possible.
"Ramadan bazaar traders do not plan how much to cook. They do not do any estimation or business projection.

"When the food is unsold, the majority is thrown away, as opposed to hotels, which send surplus food to staff cafeterias,"
Ms Hayati pointed out that there are a few bazaars that collaborate with the MY Save Food network to salvage leftovers in an effort to keep food wastage to a minimum, such as the bazaars in Putrajaya, Lembah Pantai, Pandan Indah and Kampung Baru. But bazaars elsewhere aren't a part of this initiative.
"There are thousands of bazaars in the Klang Valley alone. Getting volunteers during Ramadan to collect food is difficult.

"On top of that, some food turns bad as early as 9pm. Food safety is the biggest challenge when it comes to the bazaars."



According to Hayati, surplus food given by hotels were fresh and had not been served. Food Aid Foundation does not take the leftovers from the buffet lines as they could pose health risks after being exposed to room temperature and people. This would be a bit difficult to achieve from food found at bazaars.
However, Hayati admits that there are some types of bazaar food that could be kept safely to be given to the needy, such as food items that are prepared on the spot like ayam percik or murtabak.
"We 'rescue' food from hotels that are still in the back still kept in the warmer at 63°C. After the end of the day, unsold food would be packed and kept frozen. Food Aid teams will collect it once or twice a week.

"We don't collect the food on a daily basis because the amount is too little, merely 5kg to 10kg, so it is not viable from a logistics point of view and does not justify the cost. If we collect it by the end of the week, we'd get about 30kg to 100kg."
This practice is based on requirements set by the Health Ministry and also follows the standard operating procedures implemented by hotels. FYI, hotels collaborating with Food Aid Foundation include Bangi Golf Resort and Pullman Hotel and Resorts.
"The hotels know us. We handle cooked food and we have the facilities. On top of that, we have signed indemnity agreements to protect our donors."
There's a really simple way to fix this problem, really. Even though after fasting one whole day makes us feel like eating everything we see at the bazaar, we need to be more realistic and have some self-control.
In the meantime, Ramadan vendors should also come up with an effective way to keep their food items fresh and reusable for donating in the event they have leftover food not sold.