'Black Mirror' Is Releasing An Episode Where YOU Get To Decide The Ending!
Sure, we get it. Coming up with storylines is NOT easy. Writers have to somehow figure out how to write the story according to their vision, please their audience, come up with a satisfying conclusion, make sure everything happens in a logical manner and that the story is approved by TV networks or studio bosses.
In an interesting switch, Netflix has decided to risk some control and put some of the plot into the hands of their customers instead. Yep, Netflix Inc will now allow you to choose how a TV episode or movie will end!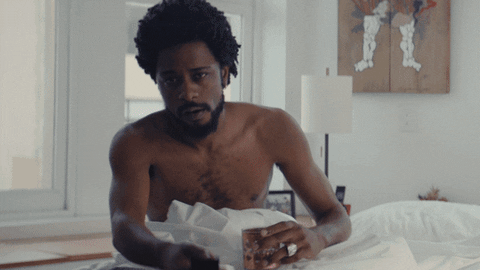 According to a report by The Star, the steaming giant is developing specials that let its users decide the next storyline, as it pushes further into Interactive TV. And guess what? Black Mirror will be the first TV series to feature an episode under this project!
We think this is a really brilliant idea because there are SO MANY TV series and movies whose endings annoy the hell out of people.
10 Raya Advertisements That Will Put You On An Emotional Raya-coaster
Ramadan is coming to its end and Raya is now just around the corner. In Malaysia, that means it's time for the festive period ads! We have watched all of them (for reals!) and have shortlisted the best of the best for you. Some of them will pull on your heartstrings, others will have you bursting with laughter. But, we assure you, all of them will make you excited for raya.
1. Tenaga Nasional Berhad
This one perfectly represents how chaotic raya can get when you have a big extended family, but that's the best type of raya, isn't it?
2. Malaysia Airlines
Sejuknya hati tengok this video. It's a sweet reminder that no matter how far away from home you go, or for how long you're away, family will always be there to welcome you back like nothing has changed.
3. RHB Group
Last year, the story of a Malay school teacher who did her very best to connect with and help a shy Chinese student went viral on Twitter. Meet Cikgu Orked, and her student Yip Kah Shzen. Their story teaches us that putting aside our differences and celebrating things we have in common is what brings us closer together. And isn't that what Hari Raya is all about?
4. MR. DIY
An ode to a Malaysian classic, P. Ramlee's 'Labu Labi', this advertisement tells the tale of a stingy Haji Bakhul who wants to organize a special open house for his VVVVIP guests, and teaches you that it isn't how much you spend during Hari Raya that's important, but instead, the intention behind your actions.
5. Lazada
At first, it seems like Lazada is encouraging people to embrace the culture of spending money during the Raya festivities in this comical short film that includes an aunty rapping like Cardi B. But then, they surprise you with a beautiful message.
6. Samsung
Inspired by a true story, this video takes us on a little walk down memory lane. Do you remember what raya was like when you were a kid? And isn't it sad how as we get older, we tend to spend less and less time with our grandparents? However, even if our grandparents may have left us now, the lessons they taught us still live on within us.
7. Petronas
Petronas is out here making people cry again this year. Their raya advertisement will also make you miss your mum a whole lot.
8. Tune Talk
Local actresses and sisters Sharifah Shahirah and Sharifah Sakinah are hilarious in this fourth wall breaking short story that teaches us that the recipe for a perfect raya just needs a dash of affection and a spoonful of harmony, and a whole lotta love.
9. PLUS
Sure, people aren't perfect. And family can sometimes hurt us. But no matter what, they will always want the best for you. An added message to this video is that even if we aren't related by blood, that doesn't mean we aren't one family.
10. Watsons
Watsons' Raya video kept us highly entertained with their comedic dance moves, LOL-exchanges, and of course, the sweet Hari Raya message after.
We hope you have your duit raya, baju raya and raya food ready for the big day! Eid Mubarak to all those celebrating!