'Black Mirror' Is Releasing An Episode Where YOU Get To Decide The Ending!
Sure, we get it. Coming up with storylines is NOT easy. Writers have to somehow figure out how to write the story according to their vision, please their audience, come up with a satisfying conclusion, make sure everything happens in a logical manner and that the story is approved by TV networks or studio bosses.
In an interesting switch, Netflix has decided to risk some control and put some of the plot into the hands of their customers instead. Yep, Netflix Inc will now allow you to choose how a TV episode or movie will end!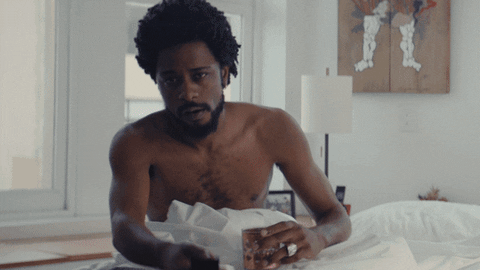 According to a report by The Star, the steaming giant is developing specials that let its users decide the next storyline, as it pushes further into Interactive TV. And guess what? Black Mirror will be the first TV series to feature an episode under this project!
We think this is a really brilliant idea because there are SO MANY TV series and movies whose endings annoy the hell out of people.
Supermodel Bella Hadid Made An Appearance In KL Yesterday And Malaysians Went Nuts
Bella Hadid fans, this is not a drill. The supermodel was just in Kuala Lumpur!
Having spent some time in Dubai, where she had been enjoying some quality time with her bae, The Weeknd, Bella uploaded this Insta-story that showed the model on her way to an airport. The story was enthusiastically captioned, "Coming for you Kuala Lumpur!!! I cannot wait to see your beautiful country!!!"
And a few hours later, touchdown!
The 22-year-old beauty was in town for a meet-and-greet event for Tag Heuer at The Gardens Mall. According to a report by New Straits Times, Bella Hadid was appointed as Tag Heuer's brand ambassador in 2017.
Dressed in a silver mini-skirt and blazer ensemble, with her hair in a simple half ponytail, Bella was welcomed by throngs of fans outside the boutique store in The Gardens Mall. Yes, they went totally nuts.
Bella freakin' Hadid said she loves my hair guys im cryignsjfjsjdjfh 😭😭😭 @bellahadid pic.twitter.com/rzEIReGcAD

— Nashryna Naeeda ♔ (@Nashryna) November 26, 2018
doing bella hadid's (aka bff 🤪) signature pout with her: check ✅ pic.twitter.com/S9DFVd33iO

— 🗺 (@batreesya_) November 26, 2018
i met the love of my life @bellahadid almost 24 hours ago, and i'm obviously still NOT over it 😭😭 she was super kind and sweet and she's SOO BEAUTIFUL OMG 🦋🦋🦋💙💙💙💙💙🦋🦋 #BellaHadid #malaysia #tagheuer pic.twitter.com/g3AY4Vvxig

— d (@dhaanyaalysha) November 27, 2018
Later that day, Bella showed up for her 2nd public appearance at St Regis Kuala Lumpur. Dressed in a stunning Farah Khan couture dress, Bella sat down for her first ever nasi lemak dinner. Local celebrities Neelofa, Scha Alyahya and Chryseis Tan joined her. Bella looked hella cute in her confusion over how to open the nasi lemak packet!
Bella Hadid and her Nasi Lemak experience. pic.twitter.com/1VgVL704Ak

— Hype Malaysia (@HypeMY) November 27, 2018

Before she left, she also managed to stop by the Sultan Abdul Samad building for an impromptu photoshoot!
And in the early hours of this morning, she posted this tweet:
Watching all of the videos from today meeting you amazing humans in KL& I can't stop catching myself smiling soo big lol 😩❤️❤️

— Bella Hadid (@bellahadid) November 26, 2018
We're so glad you enjoyed your time in our country, Bella! We loved having you here too! Please come again soon, and bring The Weeknd with you next time!